GHC offers what other colleges can't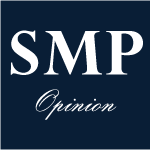 Dear Editor,
In the latest issue of Six Mile Post, there was an article titled "GHC offers a unique college experience." This is the reason why I choose to attend Georgia Highlands College.
I work four jobs and take a full class load. I try to stick to online classes because they offer the flexibility I need.
Now that it is coming time to transfer to a new school to achieve my four-year degree, I am having the hardest time picking a school that will offer the same flexibility along with majors I am interested in.
The article is completely right; GHC offers schooling to students with low costs, flexibility and numerous majors. I personally wish Highlands was turning into a four-year college sooner rather than later.
Paige Nabers
Undecided Major
Cartersville campus