Reaves moves from Douglasville to Marietta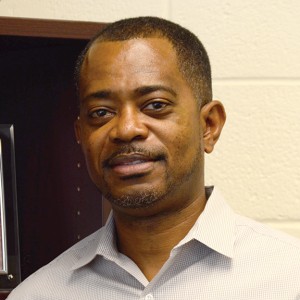 Ken Reaves has just recently moved from being the dean of the Douglasville campus to being the dean of the Marietta campus.
Reaves has been working for Georgia Highlands College for the past 12 years.
He previously worked in the human resources department because that is what most of his professional work background was in.
He first worked for Temple-Inland, Inc. for six years and transferred to Rome in 1999.
Reaves started his career with GHC at the Floyd campus in 2001.
As the college began to expand into Douglasville and Paulding County four years ago, he thought that it would be beneficial to change career paths from HR to being dean.
"It's pretty simple. When the opportunity became available, I wanted to seek the opportunity and do something different. I had a former boss tell me that 'challenges keep you young' so, that's a good way to look at life," said Reaves.
Marietta is the third largest GHC campus, and when Ken Nooks vacated the dean's position there, Reaves thought it would logistically and professionally make sense to move from his position at Douglasville and to accept the dean's position at Marietta.
"I was naturally a little anxious. You always wonder if the people you work with will accept you, relate to your management style or if you have what it takes to meet the challenges of a larger campus. Overall, it has been good," said Reaves on his recent transition.
Reaves said that his favorite part of the job is when he gets to interact with the students, to see them succeed and help them achieve their goals.
He considers his favorite days at work to be graduation and employee recognition.
Renva Watterson, interim president of Georgia Highlands College, gave nothing but good reviews about Reaves.
Watterson said, "Wherever Reaves is, he is one of servant leadership. His heart is in personalized, committed and integrity-based people management."