Douglasville student enjoys mixed martial arts diversity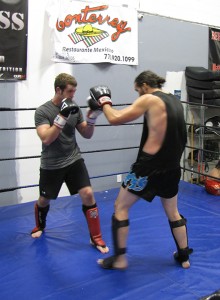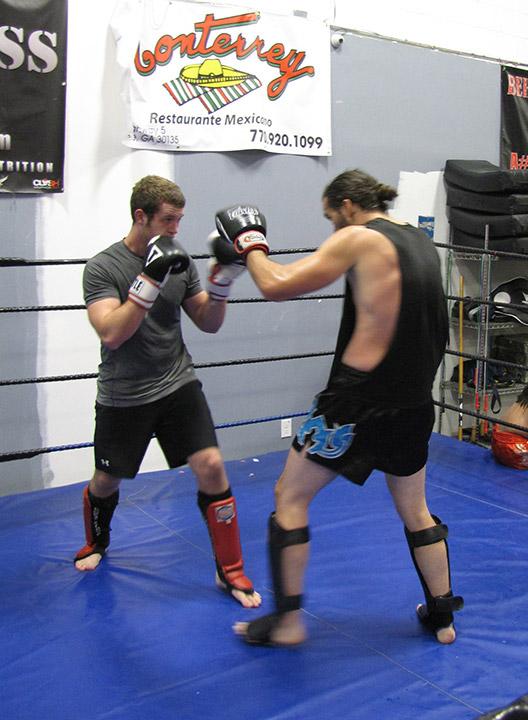 A multitude of athletes on the many different GHC campuses participate in sports that are not offered at the college.
Brandon Hamilton, a freshman who takes classes at the Douglasville campus, engages in the popular sport known as "MMA," short for mixed martial arts.
This is a sport which contains a lot of karate and wrestling techniques.
MMA teaches skills like discipline, will and patience. Also styles like Judo, Muay Thai and Taekwondo are all used in this sport.
Hamilton says what he likes most about the sport is that participants can always improve and get better.
"It's not fun getting the crap beat out of you, but you got to keep your head up," he said.
There are different but effective ways to prepare for MMA. There are team trainings, which include running, sparring, conditioning practices and round robins where one person fights different fighters one at a time in one workout session.
All these are performed every day at the Bodyplex gym in Hiram, Ga., not far from the Douglasville campus.
MMA classes vary, and people may have two different classes in one day.
Self-morale, the ability to get back up after getting knocked down, is the biggest skill taught and learned in MMA, Hamilton explained.
Hamilton said his favorite thing about the sport is the "diversity" of it. "Every style is different and every person is different," he said.