GHC softball, baseball teams prep for first season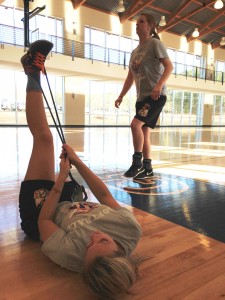 GHC Charger softball and baseball programs are getting ready for their first spring season.
Melissa Wood, head softball coach, is coming off of a successful fall season, with a win against NCAA Division I Mercer University.
In reference to the upcoming spring season, Wood said, "I believe we have a talented team, but our biggest Achilles heel right now is our mental game. If we want to win in the spring, we will have to perform well, both mentally and physically, on a consistent basis. We have almost 60 games on our spring regular season schedule and all in the course of about three months."
The Lady Chargers kick off the season with the Juco Kickoff Classic on Jan. 31 with six games total over the span of three days, their first game being against Pasco Hernando College.
Their first home game will be during the GHC Border Battle at Stars Field against Gadsden State Community College on Feb. 8 at 9 a.m.
Michael Marra, head baseball coach, is also hopeful for the spring season. After getting a look at how the team did this past fall, he is looking to improve on their hitting game.
He said, "We have to do a better job of hitting in the spring to be successful as a team. We struggled scoring runs this fall. Freshman have to make adjustments to hitting at the college level. The shorter amount of time it takes to do that, the better chance we have to be successful in year one."
However, Marra feels confident with their pitching and defense going into the spring.
He believes that if they can tighten up on hitting, they can contend for one of the top six spots in the conference.
Their first baseball game is Feb. 2 against Cleveland State in Cartersville at 1 p.m.