This past summer, a group of students led by Bronson Long, director of global initiatives and study abroad, travelled to Europe on a GHC study abroad trip.
Long said that the trip was a "once in a lifetime opportunity."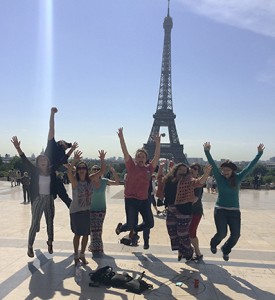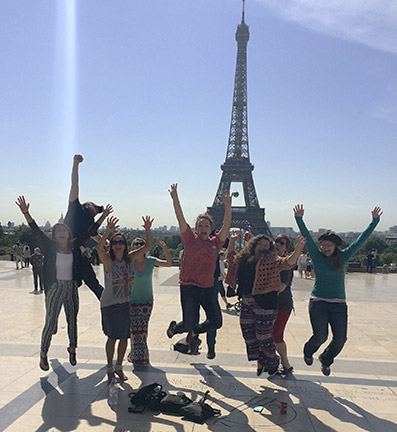 Landing first in London, the group took a tour of The Churchill War Rooms. Here these travelers stood in the underground wartime bunker that sheltered Winston Churchill and his government while bombs blazed above their heads during World War II.
On June 6, students got to celebrate the 70th anniversary of D-Day on Omaha Beach in Normandy, France. They were among thousands gathered at the Normandy American Cemetery and Memorial to listen to speeches given by President Barack Obama and President François Hollande of France.
Lastly, the group visited Paris, France.  Here they stood in front of the Eiffel Tower.  After a couple of days seeing the sights, the Highlands group headed back to the United States.
Megan Broome, pre-nursing major on the Floyd campus, said the trip was "absolutely incredible and life-changing."
During Spring Break, March 21-29, 2015, a study abroad trip is planned for Costa Rica.
Long encourages students interested in participating in the Costa Rica trip to attend one of the study abroad informational sessions throughout the fall. The session dates can be found on the GHC website at http://www.highlands.edu/site/study-abroad-current-opportunities
Check out SSGT Matthew Massey's first person experience on the D-Day in Normandy: https://sixmilepost.com/?p=2511