Cumulative finals mostly show students' ability to cram content
Here we are in the first few weeks of the new semester, and students are already dreading final exams.
Why are final exams such a big deal? Students should be measured on what they've learned from the class, not their ability to memorize large amounts of material for cumulative finals.
At the end of every semester students take tests that sometimes determine whether or not they pass or fail a class. They study for weeks by making notecards, rereading their textbooks and cramming everything they've learned the entire semester only to eventually forget everything as soon as the course is over.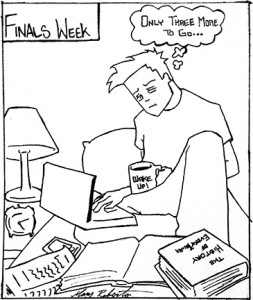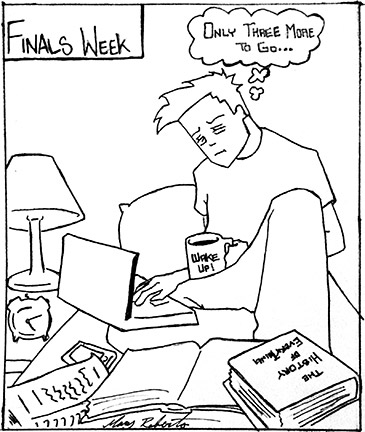 "I hate finals because your grade is based off of one test, especially for those who don't do well on tests," said Tee Jones, a sports medicine major.
This method does not only hurt students, but students are stressing out over not knowing what material will be on their final exams.
"I don't know how to study for finals, and a lot of teachers don't give study guides," said Skye Overby, a middle grades education major.
However, some teachers argue that cumulative finals help their students on their final exams.
Greg Smith, instructor of philosophy, thinks that giving a cumulative final is a reliable guide for testing students' knowledge.
Many of his students end up improving their grade since they can replace their midterm grade with their final grade.
Not every student learns the same way, and not every teacher gives finals the same way, but from a student's point of view, cumulative finals tend to be more hindering than helpful.