GHC baseball team splits doubleheader to open season
GHC's Chargers' baseball team won the first game of their home opener against Roane State Saturday, Feb. 7, at Lake Point with a score of 6-3.
Starting pitcher Albert Harless was calm and collected before the game. Drifting in a hammock before getting ready to warm up, he looked determined, not worried, just relaxed.
While warming up in the pen, he said, "I need to trust in my pitches and give my team the best chance for a win."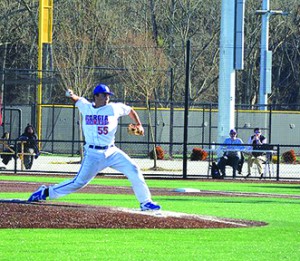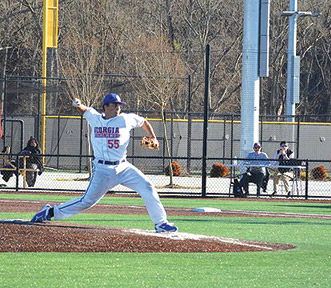 Ray Baker, pitching coach, sees Harless as a leader for his staff. He is a "Gym Rat," Baker said. "I like that about him."
As the sun began to warm up, so did the Chargers. Brandon Gonzalez, the catcher, went 3-4 with two singles and a double.
The first baseman, Zach McCrum, had two hits and an RBI.
Pitcher Tanner Thomson also gave the Chargers some action with a RBI single to left field.
The impact player of the game was Nick Day, who in the seventh hit a walk-off blast to left field. Pitcher Mitchell Mannino got the first win.
The second game was close, but Roane State defeated the Chargers, 6-5.