People might say that I am a late bloomer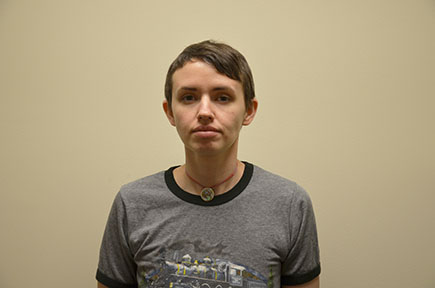 "Procrastinator" may be the perfect word, but to sugar coat things a little, one might say "a late bloomer" is the best way to describe me.
High school was not a typical "best days of your life" kind of experience for me. Consequently, I didn't finish.
I went for my GED immediately after I withdrew from high school and attempted many times between then and now to make college work for me.
With art and music being my true passions, I was persuaded by the advice and experience of others to believe that looking into a career doing something I love would never amount to much of anything.
I started with Georgia Northwestern, attempting a stable, sensible path in the medical field.
I realized pretty quickly that I wasn't really excited by the subject, and like most things I'm not passionate about, it didn't hold my attention. I then decided school wasn't for me.
After a few years, fast food reminded me that you have to move yourself if you want to end up somewhere else.
When I decided to try again, I looked into a community college called Georgia Highlands. It offered someone like me, someone out of the education loop, a place to start.
I started as an English major hoping to teach. I was 23, attending classes I could actually afford, learning how financial aid works and figuring out how I could move on to a four-year college. The only problem was English wasn't one of my passions either.
Although I had the perfect stepping stone, I was still pursuing something that didn't keep me focused. A series of hardships and distractions found me out of school and back in the same restaurant.
So here I am, twenty-eight years old and almost finished at Georgia Highlands. I finally decided to pursue what means the most to me despite the risky nature of it.
I'm an art major. I've met so many wonderful people and gotten to be a part of so many great things available at Highlands.
I don't know exactly where I'm headed, but I love it and that's what matters the most to me.
I still love the idea of teaching, and I do plan to attempt to get into illustration. As an art major, I've gotten a position with the Six Mile Post as an artist, and I'm working as an art editor for Old Red Kimono this semester.
The people I've gotten to work with and the fellow artists I've encountered as a result of this involvement have been some of the coolest experiences I've had thus far.
I hope when I move on to a four-year college it will measure up to the great experience I've had at Georgia Highlands.