GHC keeps former child SPAM-eater from becoming an electrician as destined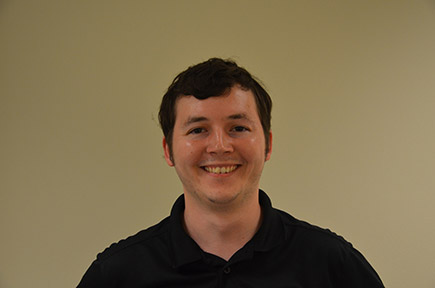 The first time I stepped foot on the Georgia Highlands College campus, I was wearing flip-flops, plaid shorts and shirt (of different colors, stripe direction, and design) and a gray flat cap. My girlfriend, who would later (somehow) become my wife, saw me in the hall and immediately walked away in the other direction.
I didn't exactly apply myself in high school, which my wardrobe choice at the time would probably imply. Having grown up an electrician's son, who was an electrician's son, who was an electrician's son, I learned pretty quickly that I didn't want to be an electrician.
As I was growing up, Dad took me to every job site he could. He made me watch. He made me work. And he said the reason he did was so that I could see that a college education could make a big difference in my life.
So I went.
If you had grown up with us, you would have moved around a lot, not really sure where you would end up next.
You would know what SPAM is and actually enjoy it as something other than human grade cat food, you would prize utility over fashion or trend and you would have followed the old adage "If it ain't broke, don't fix it" so religiously that it would become "Even if it is broke, if it still works, and that means if you have to hit one side or tilt it or do a special ritual to get it to work, then don't fix it."
This meant I needed to save every penny I could when choosing where to go to college. It also would mean working several jobs while attending college to pay for everything.
Georgia Highlands College was the perfect start for me, and I argue, for any student. It was close to home, it was a much, much more affordable alternative to gaining all of my core classes and the greatest thing was the atmosphere of support I found in a place that invested so much time and attention into me that I probably wouldn't be where I am today without it.
While at GHC, I served as assistant editor and editor for the Six Mile Post, president of the Writer's Collaborative, an intern for the Rome News-Tribune and many more positions and opportunities that wouldn't have been possible without the help of the faculty at GHC who pointed me in the right direction, guided me on how to get there and helped me achieve any goals I set forth along the way.
After completing my core classes at GHC, I went on to obtain a bachelor's degree in English at Armstrong State University, which was a smooth transition since I had learned so much and gained so many tools at GHC early on.
When I returned to GHC three years later for the big interview to be the content coordinator, I had traded my flip-flops for dress shoes, shorts for business slacks, plaid shirt for a crisp button-up collared shirt and the hat for a (if I do say so myself) handsome-amplifying blazer.
I'm very excited and look forward to working in the public relations and marketing office at GHC, which not only gives me an opportunity to give back to the college that helped me make my start, but also to share all of what makes GHC a great place to be.
It's been very nice to return to GHC. I have seen many familiar faces and people, who have greeted me and talked with me like I never left. And although the facility has seen many upgrades from my time, coming back to GHC feels like coming home.