Chargers softball season wraps up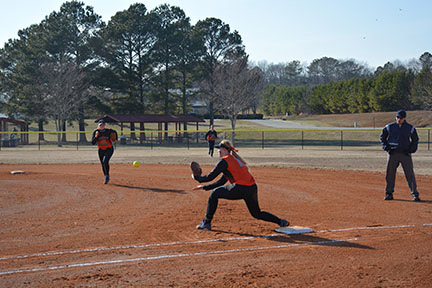 GHC Chargers softball team played Georgia Perimeter College Thursday April 23, losing the game 2-0 in seven innings.
The first inning is where all the runs in the game were made.
The Chargers went on to play East Georgia the following day at Strong Rock, losing the game 2-1. This final loss marked the end of the season for the Chargers softball team.
Out of the thirty players chosen throughout the region, seven Chargers were picked to play on the All-Region Team, including Lindsey Miles, Kayleigh Medlin, Karlie Jarrett, Brandi Hughes, Sierra Cagle, Grayson West and Ashley Jordan.