Charger baseball team swings their way into the GCAA playoffs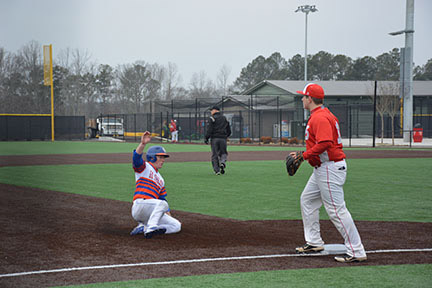 The GHC Charger baseball team will make their first ever GCAA playoff appearance this week.
With a double header win over West Georgia Technical College on May 2, the team clinched a spot in the GCAA regional playoff tournament.
The Chargers defeated WGTC 5-0 in the first game and 2-0 in the second game.
The 6th ranked Chargers first playoff game will be against 3rd ranked Georgia Perimeter, Wednesday, May 6, at 2 p.m.
For updates, go to http://www.thegcaa.com/tournament/2014-2015/1415gcaabrackets.