Chargers head to elimination game tonight at Darton State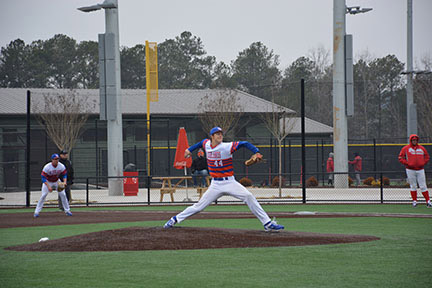 The Chargers baseball team will play an elimination  game in the GCAA playoffs against West Georgia Tech tonight at 7 p.m.
The Chargers won their first game of the playoffs against Georgia Perimeter on May 6, with a final score of 5-2. They advanced to the second round, where they were defeated by South Georgia State College with a final score of 4-1.
The elimination game can be watched at the link below.
https://ihigh.volarvideo.com/jockjive/broadcast/embed/103514-gcaa-game-4-loser-vs-gcaa-game-5-loser-gcaa-baseball?autoplay=1