Georgia Highlands alumnus Dalton Geekie drafted by Braves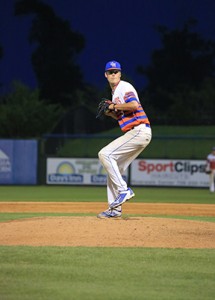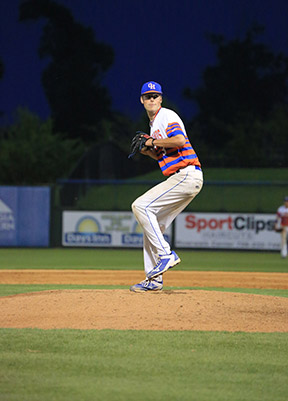 Georgia Highlands alumni and baseball player, Dalton Geekie, was drafted by the Atlanta Braves.
Entering into Highlands as a member of the first baseball signing class, Geekie began his college career in a defense position. In his second year of college, Geekie switched to pitcher, clocked with a right arm throwing speed of up to 95 mph.
Geekie is the first person in Georgia Highlands history to be drafted. "I honestly didn't get nervous about the draft. If it was meant to be, it would," said Geekie.
In the 22nd round of the MLB draft, on the third day, Geekie heard his name get called. "I was filled with emotions because part of my dream had come true. I enjoyed it for a night but then it was time to get to work," he said.
When asked what he thought made him stand out when compared to others, Geekie said, "What separates me is my work ethic and my size with arm strength. You can't teach those things. You are born with them."
This past summer, Geekie was invited back to the Cartersville campus to speak with the current team during practice and to give them advice.
GHC head baseball coach, Michael Marra, said of Geekie, "He is a tremendous ambassador for our college and especially our baseball program. He is always laughing, very competitive and always fun to be around."
Geekie also has a full scholarship to Columbus State where, if a major league career does not work out, he would like to one day earn a degree in Special Education and coach high school baseball.