GHC's AAUW is looking for student leaders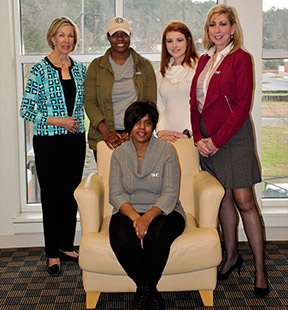 The Georgia Highlands chapter of the American Association of University Women is carrying on a piece of history that began when the AAUW organization was formed in 1881.
Connie Watjen, assistant professor of English, who is one of the club advisers said that the "mission of AAUW is to empower women by offering leadership opportunities, by demonstrating how to take action on issues that matter to them and by providing funding for educational and career goals."
The Georgia Highlands chapter has only been around since 2013 but has already made an impact on the women of the school.
Watjen shared a story about one of the students involved in the club.
She said, "When she enrolled at GHC, she listed her major as dental hygienist, even though she had no interest in that profession. It simply seemed like a good job for a woman. Too many women fail to grasp the limitless possibilities available to them and instead just 'go with the flow.'"
The AAUW tells women to go beyond their goals and empowers them to overcome obstacles that at first seemed too hard to achieve.
Students interested in AAUW may email Watjen at [email protected]