Consent should be everyone's cup of tea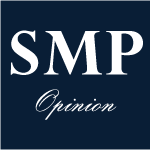 Consent has become a topic of heated debate nationally and abroad, with a push to better define consent and to hold accountable those who fail to seek it.
With the rise of feminist activism across U.S. campuses, the issue of sexual assault can no longer be quelled or swept under the rug.
With student protests making national news, gone are the days of institutions of higher learning looking the other way when assault happens on their campuses.
Many states have adopted a zero tolerance policy and some, like Georgia, have implemented mandatory measures to educate students about the dangers of alcohol and sexual assault.
As the issue of consent has gained traction and support nationally, it has also put some up in arms. For many, consent has become as easy as serving up a cup of tea, an effective analogy served up by a British viral video in 2015, but for others who see the growing cause as a recipe for false accusations and unjust punishment, consent doesn't look so clear. Worries that a night of what seemed like consensual fun could turn into rape allegations are terrifying, and rightly so.
As women have long been hushed and blamed for their own victimization, it is well understood that one's voice, as a victim, no matter the gender, should be heard. Victimization of any kind, whether it be assault, sexual assault, larceny or rape, should be taken seriously regardless of the sex, color, orientation or hem length of an individual.
But, just as a person's victimization should be taken seriously so should the rights of the accused. Should a person be blamed wrongfully for any crime, he or she deserves to be able to maintain innocence until proven guilty. This is the hopeful objective of due process and the judicial system.
While no one wants to be wrongfully accused, it has no bearings on the validity of the issue of consent. Sexual assault is a real and pervasive problem that deserves action and relevance in our national conversation and lives. At some point, we have to hold individuals accountable for their actions and educating people about what constitutes real consent is a crucial start.