Phil Gaffney wins two Coach of the Year awards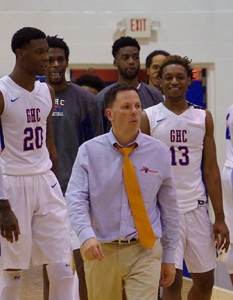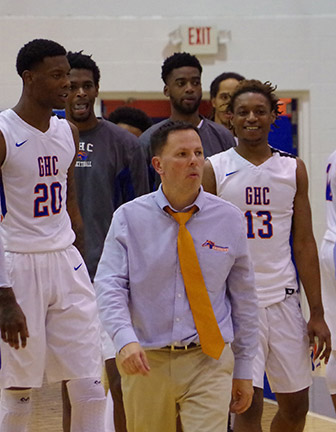 For his efforts in the 2016 season, Phil Gaffney, Georgia Highlands' head basketball coach and athletic director, has received both the NJCAA Region 17 Coach of the Year award and the NJCAA District XIII Coach of the Year award.
The recipient of the Region 17 award is decided by a vote of peer coaches, taking place at the same meeting in which individual players' awards are determined. Gaffney received the award while being honored after the men's Region 17 Championship game.
"The main reason I won was our players," Gaffney said. "We were pretty dominating this past year, and we were ranked 2nd nationally." The Chargers also had the winningest record in the country at 33-2.
The District Coach of the Year awards are presented to the coaches who win their district tournaments. Winning the tournament guarantees the award. Due to the Chargers victory over Central Georgia Tech in the district championship, this award also went to Gaffney. He was honored in a pre-game ceremony at the Chargers' first game of the national tournament in Hutchison, Ks.
"All awards are team awards," Gaffney said. "I have great assistant coaches who recruit players, and great players who got us that far."
He added, "My name is on the award, but really my players and my assistant coaches names should be, too."
Gaffney has won Coach of the Year awards in the past, but these awards are the first he's received since the Chargers' basketball program began in 2012.
"I've won 7 or 8 Coach of the Year awards, but I don't put them up," he said. "A whole lot of people deserve credit for them.