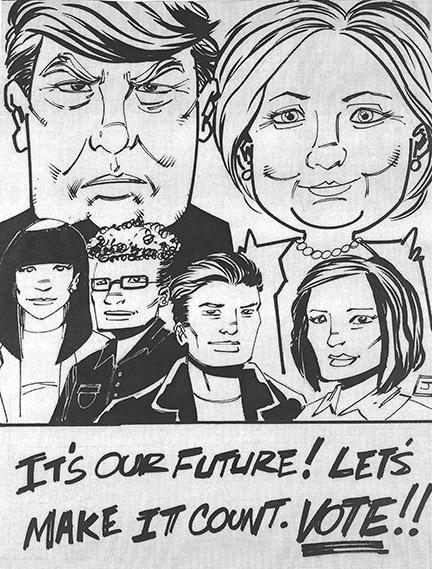 Every generation has an impact on society, and Millennials are no different. We are more educated, more concerned about the world around us and more optimistic about the future than recent generations.
With a population estimated to be between 85 and 90 million and strong civic mindedness, the Millennial Generation is positioned to take control of politics and resolve issues more than any generation since the GI Generation.
So what are we going to do in the November election?
Issues that affect and interest Millennials the most are finding a job after college, paying off student debt, healthcare, climate change and equality.
However, being concerned and talking about these issues are quite different than participating in the political process in order to help to resolve them.
The right to vote and freedom of speech are at the heart of individual freedom and democracy.
Posting on Facebook, protesting and other ways of participating in the political process matter very little if these actions are not followed by voting. And yes, every single vote counts.
Many do not vote because they think just one vote doesn't matter, and that is true.
However, that one vote is added to millions of others across the county, state and nation.
That's where the difference is made. That's where the Millennials' voice will be heard. That's where we make our impact.
We need to register to vote, help register others to vote and vote. Every vote counts!