'Sweetwater Blues' depicts realistic Southern town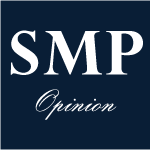 "Sweetwater Blues" by Raymond L. Atkins is thoroughly a Georgia story.
Any resident of the South will recognize the fictional town of Sweetwater, its inhabitants as their neighbors. The theme of ordinary people struggling with daily life is what made this recent novel the One Book Many Voices pick for 2016.
Its protagonist, Palmer Cray, is a down-home kid trying to recover his life after his greatest mistake.
He is not a hero. In fact, he spends years in jail for unintentionally killing his best friend in a car crash. Far from melodramatic, his story depicts tragedy in a realistic way. Guided by fate and "sloppy luck," almost everything that happens to him is out of his control, yet he does his best to make it through each tough day.
However, Palmer's life is not just a struggle against the impersonal universe, it is a battle within himself.
This coming-of-age tale navigates his depression, instability, fear, and guilt, as well as his constant battle with regret.
After being defined by his mistakes, he has to create a new life both within and after graduating from the walls of prison.
Between his journals and his unique friendships, the reader is able to get a sense of his reality and has to cope with these issues right alongside Palmer.
The relatability of the characters, plus the emotional depth of the storyline, earns this book an A.