Men's Basketball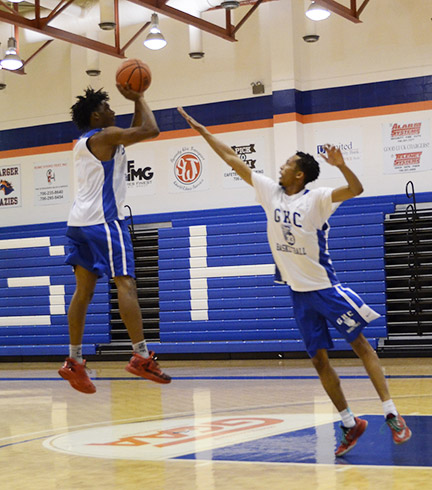 The GHC Chargers men's basketball team played at the Floyd campus gym on Friday, Nov. 17 and Saturday, Nov. 18 as part of the Dana Davis Classic.
The Chargers played ABI Prep on Nov. 17 and won 105-97. Kyvon Davenport led the Chargers with 18 points.
GHC then played Middle Georgia Prep on Nov. 18 and won 109-60. Antiono Wade and Ty'lik Evans led the team and each contributed 15 points.
The team is now 8-0 for the season. The Chargers' next home game will be on Tuesday, Nov. 22 at 7:30 p.m.