Chargers defeat Albany Tech at first GCAA conference game of season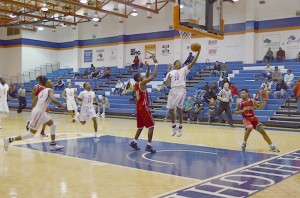 The Chargers defeated Albany Tech 93-50 to win their first GCAA conference game of the season on Dec. 10.
Ty Cockfield and Rico Bonds led the Chargers and each contributed 16 points. Kyvon Davenport had 15 points.
GHC's next game will be on Tuesday, Dec. 13 at Gadsden State in Gadsden, Ala at 8:30 p.m. EST. The next home game will be on Friday, Dec. 30 at 7:30 p.m.