Chargers prep for spring season with hard work
As Georgia Highlands College moves into the spring semester, some students are worried about books and picking classes.
Others are preparing for their seasons to begin, as the Chargers softball and baseball teams surge towards their opening series.
According to Head Coach Dash O'Neill, the Chargers baseball team will be playing "a new brand of baseball."
The Chargers softball team is looking to capitalize off their 27-win campaign in 2016.
The Chargers baseball team looks to improve on their .462 winning percentage from last season, and hopes to swipe their first win on Feb. 3, playing the Chattanooga State Tigers in Cartersville, Ga. at Lakepoint Sporting Community. First pitch is at 3 p.m.
The Chargers are back on the diamond at 2 p.m. the next day for a doubleheader against the same Chattanooga State Tigers.
Chargers softball hits the field for the first time on the road on Jan. 27, taking on six different Florida teams over three days in the JUCO Kickoff Classic in Clearwater, Florida.
Following that road trip, the ladies hit the field for the first time at home on Feb. 3 and 4, playing doubleheaders both days against the University of South Carolina-Salkehatchie Indians.
Friday's games will be at 5 & 7 p.m., and Saturday's at 2 & 4 p.m.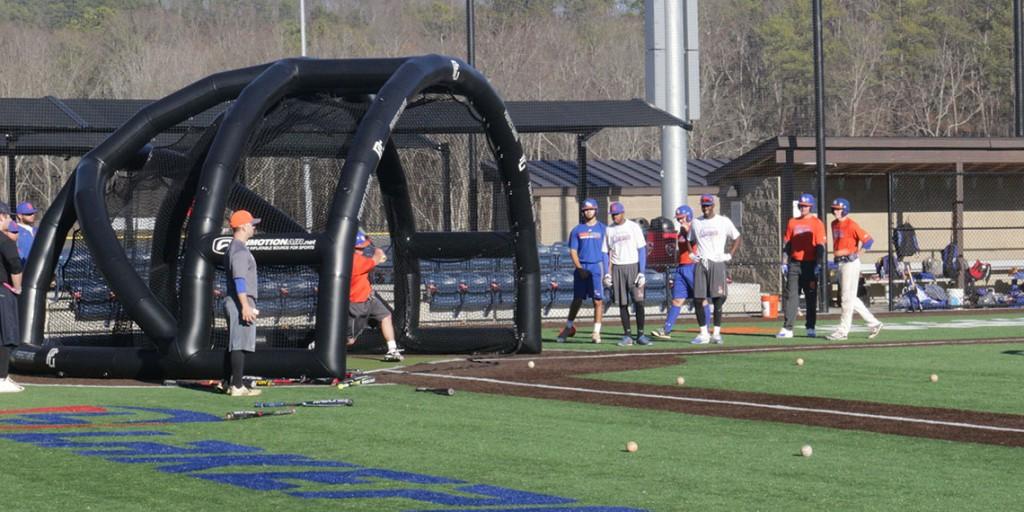 GHC fans will be able to support baseball and softball this season as they hope to make a run for national championships!