Georgia Highlands College Cartersville Campus welcomes new staffer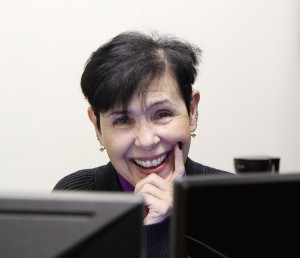 Sandra Hofmann is the Cartersville campus' new Information Technology Network Support Specialist.
She works with security servers to protect personal information, and with network equipment, which are required for communication and interaction between devices on a computer network.
A graduate of Georgia Highlands College, Hofmann earned an Associate in Applied Science in Business in 2003 at the Floyd campus in Rome.
She then went on to earn a Bachelor of Science in Information Technology degree from Southern Polytechnic State University in 2008.
In 2015, she earned a Master of Information Technology Security and Assurance degree from American Public University, an accredited online university. She graduated with honors at all three of these colleges while working full time.
Before working for Georgia Highlands, she worked remotely providing technical support for computer related issues including software installations, network set-up and computer system analysis.
Jason McFry, director of client technology & media service and assistant chief information officer, said that Hofmann "has a wealth of knowledge and experience."
McFry said, "We are very excited about her joining our ITS team." Hofmann remembers when the Carterville campus was just a small building in downtown Cartersville."From one building, it has grown so much," she said about the campus.