Lady Chargers win last regular season home game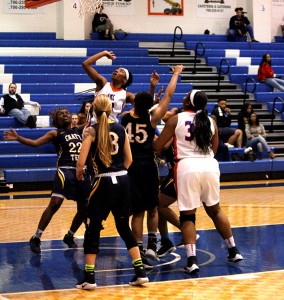 The GHC Lady Chargers defeated Chattahoochee Technical College 69-48 on Feb. 22 for the team's last regular season home game of the season.
The Lady Chargers were led by Pam Diokpara. Diokpara had a double-double and contributed 23 points and 13 rebounds. Kateryna Khomenko had 11 points while Maria Crider had 10 points.
This game made the Lady Chargers 10-2 in GCAA conference play and 16-13 in the overall season.