Federal WIOA grant funding offered to students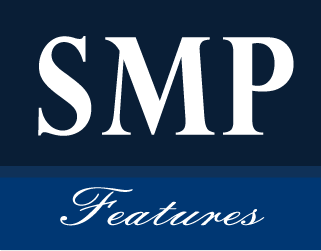 The Workforce Innovation Opportunities Act is a federally funded grant to help low income adults receive training and an education.
GHC's WIOA pays for tuition, books and fees for students in the programs of psychology, accounting, mathematics, business administration, criminal justice, physical therapy assistant, CNA, teacher education and the last two years for nursing and dental hygiene.
Megan Conner, WIOA career coordinator, said it's important for students not to have to "worry about tuition and things of that nature because they have so many other things to worry about."
She said, "We have traditional students and we have nontraditional. Everybody has their own sets of things to worry about outside of 'How am I going to pay for this?' or 'How am I going to get this book?'"
It goes into effect after the student's other scholarships are used. If the student does not have any scholarships, then WIOA will pay for all the fees and tuition, and it will pay for textbooks either way.
WIOA will also give the student a $25 stipend to use at the bookstore to buy school supplies, such as notebooks and pencils.
Some items such as tests and supplies that the students need to buy for their classes may be applicable for reimbursement.
WIOA recipients qualify for support in the form of gas money that's determined by how far the student has to travel to go to school.
It will also pay $15 a day per kid under the age of 12 for up to two children for childcare while the parent goes to class.
The program requires the recipient to be 18 years or older, have at least a 2.5 GPA and be considered low-income by state guidelines or on public assistance such as food stamps.
Students who receive WIOA will be given a semester to improve their grades if their GPA slips below a 2.5.
If a student does not show improvement, then he or she will be dropped from the program.
To apply, students should contact Conner at [email protected] or Conner's assistant Evan Snelling at [email protected]
They both have offices on the Floyd campus, but Snelling also travels to the Marietta, Cartersville and Paulding campuses.
Once the student meets with one of them, Snelling or Conner will go over the application with the student and explain what other additional documentation is needed.
After they turn the information in to the corporate office in Rome, it will generally take a week or week and a half for the coordinators to know if the application was approved or not.
Once they know that the student is qualified, they will put the student in the system if the drop/add dates have not passed. If it has, the student will be put into the system the following semester.
"The fact that they will literally pay for someone's school, that's a free education, if the person qualifies for the program. That is just tremendous, it really is," said Angela Wheelus, director of Student Support Services.
Other vendors that utilize WIOA are Katlaw Truck Driving School, International Union of Operating Engineers, NWGA RESA, RS Thomas, SE Lineman School, The Training Center of NWGA and CPR With Mickey.