Featured game: GHC defeated in two-game sweep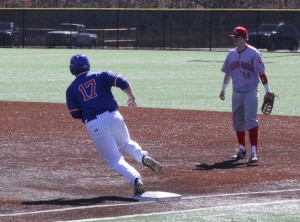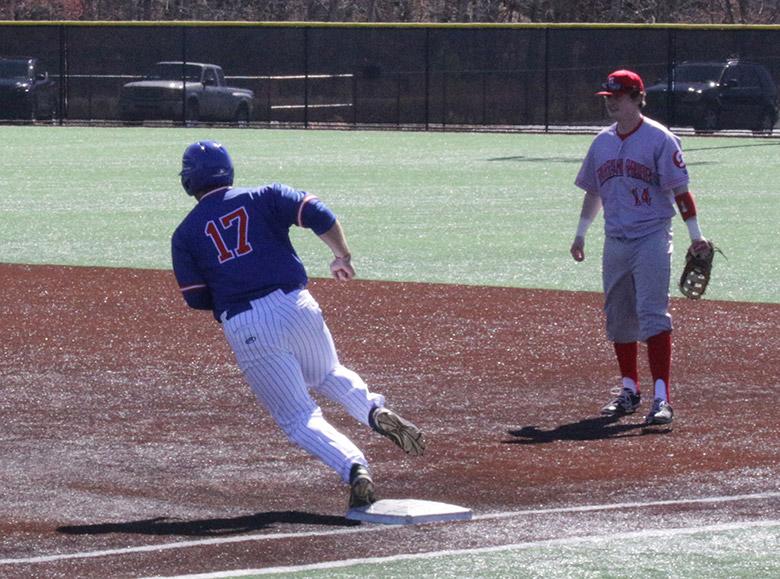 Coming into the Feb. 25 weekend doubleheader at 6-6, the Georgia Highlands Chargers' baseball team had the momentum with their 6-3 victory over Sinclair Community College the night before.
But this momentum was stifled quickly, falling in both games of the doubleheader, 8-7 and 7-5, with game two taking 13 innings to crown a victor.
Game one featured Drew Wilson on the mound, as he tossed 2 2/3 innings, allowing seven runs and walking four Sinclair batters.
He was relieved by Matthew Norton, who took the game to the house with 6 1/3 innings of one run baseball.
Home runs by Bronco O'Brien and Matthew Vacarro led the would-be Chargers comeback, but Sinclair's 8th inning insurance run proved to be the difference, as the Chargers notched the one run loss.
Game two saw the first ever collegiate start from Chargers righty Kyle Brady, who tossed three innings of three run baseball, walking three and striking out four.
Two RBI's from both Brandon Bell, who hammered his 2nd homerun of the season, and Matthew Vaccaro led the Chargers offense to a 5-5 standstill when the bottom of the 9th inning ended.
All in attendance were able to witness free baseball for the first time this season, but when the top half of the 13th inning rolled around, Britt Buckelew couldn't hold off the Sinclair offense.
Two runs came across, and the GHC offense worked to no avail to push runs across in the bottom half, falling in game two by a final score of 7-5.
Utility man Miguel Urbina said that this team refuses "to go down easy" and everyone in the stands can also recognize "the heart and attitude" this ball club has.