Lack of receptionist causes confusion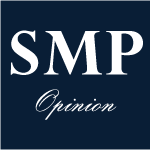 There are several staff positions at Georgia Highlands College that need to be filled in order to better serve our college community and visitors to our campus. Some of these staff positions are critically important and should be filled as soon as possible.
One of the needed positions is a receptionist at the front desk on the Floyd campus. When visitors walk into the McCorkle Administration Building, they are greeted by a huge empty desk with brochures, magazines and newspapers on it.
It would be much nicer to be greeted by a smiling face making them feel welcome. A receptionist is needed to help guide people in the right direction who are not at the college on a daily basis.
Prospective students may need to know where the Admissions Office and Business Office are. Students might need to know where their classes are located. No one should have to wander around to find these important places.
A receptionist would also be able to answer phone calls. Sometimes, the administrators and their assistants are busy and cannot answer calls, leaving a potential student unserved. A receptionist would solve this problem.
Another staff position that needs to be filled at GHC is the administrative assistant for Student Life.
The Student Life Office works extremely hard to plan exciting events for students. These events offer opportunities where students can meet other students. In addition to planning events, the Student Life coordinators also have to do what an administrative assistant would normally do.
When a student walks into the Student Life Office at the Floyd campus, there is no one to greet them at the front desk that can answer questions pertaining to Student Life at GHC.
The personal touch is important and helpful.
It is our hope that the receptionist position and Student Life administrative assistant position are filled to offer better customer service. Filling these positions will leave GHC looking better to students and visitors alike.