Meme stars make major money by acting uneducated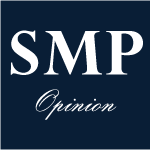 Welcome to a society where meme stars can make six figure incomes.
According to Business Insider, memes have become a very lucrative side business.
With memes such as "Grumpy Cat" and the "How bout dat" girl, it is easy to see how entertaining memes can be.
But how do meme stars turn that into something profitable? With more and more exposure to social media outlets these would-be 15 minute famers become internet sensations accumulating a mass following of viewers.
The more followers these stars have, the more money they make; the "how bout dat" girl alone has over 1.8 million followers on Instagram.
Once a mini fandom has been acquired, these stars begin to be approached by companies; the likes of which resemble the trend of athletes' endorsements.
The meme stars then promote items on their own social media pages either through posts or videos.
That's not the only way these stars make money. According to Business Insider, Grumpy Cat is estimated to have made between 2k to 18k on YouTube.
This amount of money doesn't include merchandise or movies deals.
Just like any shooting star these memes burn out quickly. According to DigitalTrends, the average life span of a meme can be anywhere from a month, like "Scumbag Steve," to around a year. The select few memes that outlive this life span experience a slow decline until they ultimately become irrelevant.
Until I become a meme superstar, you will have to catch me in the classroom. "How bout dat?"