Baseball team advances to GCAA championship
The GHC Chargers baseball team will play in the GCAA championship game at noon on May 13. GHC is hosting the conference tournament, so the game will take place at LakePoint near the Cartersville campus.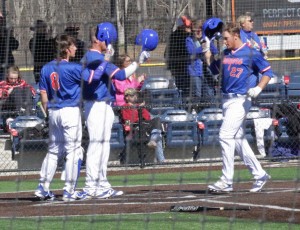 The #2 seed Chargers started playing in the GCAA conference tournament at 3:30 p.m. on May 11. At this game, GHC defeated the #6 seed Andrew College 8-0.
Because of GHC's win, GHC advanced to a game on May 12. At this game, the Chargers won 9-3 over #5 seed South Georgia State.
Since the tournament is taking place at LakePoint, GHC students, faculty and staff get in for free with their GHC ID. There may be a parking fee, however.
If a person cannot make it to the game, he or she can watch it at https://www.jockjive.com/gcaasports.html.
Stay tuned to sixmilepost.com and @6MilePost on Twitter for updates.