Former Lady Charger returns as assistant basketball coach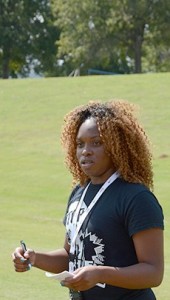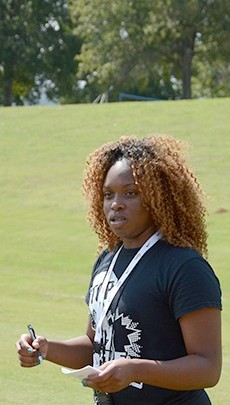 Shakierya McClendon, the new assistant basketball coach for the Lady Chargers, is no stranger to the program because she was a member of the team from 2012 to 2014.
McClendon stated that it feels great to return to GHC as a coach. She said, "I feel like I can relate to the players better because I've already experienced everything they've been through."
McClendon said she never thought she would be a coach because she graduated with a degree in criminal justice.
She was a probation officer for a year but did not enjoy that job. Being a basketball coach is something she says she will like a lot.
About this season, McClendon said, "From an individual standpoint, I am looking forward to learning the ropes of coaching."
She said, "As a whole, I think we have one of the most athletic teams we've had at Highlands." She believes that the Lady Chargers have the ability to win a championship.
McClendon has some goals for the team this season.
She wants the women to get through their mental breakdowns, win the GCAA conference and then win nationals.
McClendon started playing basketball in seventh grade but said she wasn't very good. She said that after much practice, around her sophomore year in high school, she "started working for it and caring about basketball."
McClendon said that during her senior year of high school, she did not pass her graduation test until July so she wrote the GHC women's basketball coaches, and they gave her the chance to be a walk-on.
McClendon received a scholarship from GHC and played on scholarship all four years of college.
McClendon said that she plans to be a head coach one day.