Best films of 2017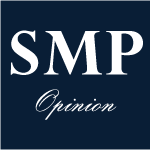 Finely crafted pieces of cinema were repeatedly hitting theatre screens in 2017. There naturally isn't room to mention all of the greats that this year has produced, especially in detail. But before going to the very best, here are all the honorable mentions in alphabetical order:
The Big Sick, Coco, The Disaster Artist, Dunkirk, Get Out, Guardians of the Galaxy Vol. 2, Lady Bird, John Wick Chapter 2, Okja, Split, Thor Ragnarok, War for the Planet of the Apes, Wonder Woman
Now here are the top six best films that were released last year.
6. BRIGSBY BEAR
Even though this is possibly the most unconventional film here, "Brigsby Bear" most benefits from a viewing in which one goes in knowing basically nothing. If someone wishes to get a feel for what kind of film this is, he or she should check out the first teaser trailer and nothing else.
All that needs be said is that it has one of the most unabashedly optimistic sentimentalities that's been seen in film in a long time. And that's something that we need in the current climate.
5. BABY DRIVER
Edgar Wright is tied with Christopher Nolan as the best filmmaker working today, and his latest film is no exception to that. A fast paced, immaculately edited thrill ride with vibrant characters and near perfect direction, it also supports a soundtrack of songs that are deliberately synced to the visuals on screen. Talent is oozing off every frame, and it couldn't be any more entertaining.
4. STAR WARS THE LAST JEDI
This film is the best installment in the Star Wars franchise since 1983's "Return of the Jedi." It takes risks and subverts expectations in a genuinely surprising fashion.
It may take several viewings, but in the end one can become enamored by what the movie did. The film also sports a career best performance by Mark Hamill, with Luke Skywalker being given a powerful continuation to his story.
3. BLADE RUNNER 2049
With "Blade Runner 2049," Denis Villeneuve has crafted one of the finest science fiction films ever made. Incredibly rich breathtaking visuals, a well written screenplay, outstanding performances across the board and an unforgettable atmosphere are what make this film a masterwork. Much like its predecessor, 2049 is one for the ages.
2. YOUR NAME
Hand drawn animation is becoming a lost art, and it's sad that in America we seem to put out nothing except the computer generated variety.
Thankfully, Japan still produces 2D animation, and "Your Name" is one of the best. Presenting some of the most gorgeous animation ever put to the silver screen, "Your Name" has an exquisitely clever narrative, superb direction by Makoto Shinkai and great music.
1. LOGAN
The X-men franchise has had many ups and downs, but "Logan" is the ultimate example of the series at its best, presenting a finely crafted character piece as opposed to superhero spectacle. The entire cast impresses, but the standout is Hugh Jackman, giving possibly the greatest performance of the year.
Everything comes together perfectly, delivering an emotionally resonant and satisfying closure to the character.