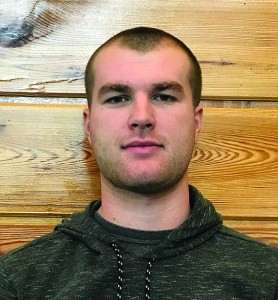 Pitcher Drew Wilson had a phenomenal season with the Georgia Highlands baseball team last year. The team made it all the way to and won the NJCAA region 17 conference championship. The winning season was Wilson's first season as a Charger.
Wilson transferred from Roane State Community College after reconstructive shoulder surgery and chose Georgia Highlands to be his comeback school his spring semester of his freshmen year and he quickly became acclimated.
Georgia Highlands was Wilson's first choice after high school but at the time thought Roane State was the place to go. He injured his shoulder his senior year of high school. Wilson ended up having surgery as soon as the season started at Roane State due to his shoulder popping at practice.
The injury didn't keep him away, however. The love of the game is what brought him back. Last season was a great season for Wilson and the Chargers. Wilson had 8 wins while giving up 77 hits, 42 runs, two home runs and had an earned run average of 3.25.
Some of his personal goals include having at least 10 wins and an earned run average of under 2.
Danyel O'Neill, head coach, had nothing but positive words about Wilson.
O'Neill called Wilson a phenomenal pitcher with a great future ahead of him. Wilson hopes to accomplish having another great season with the Chargers by winning in the playoffs as well as winning another conference championship and winning the national championship. Wilson believes this will be the season and is working as hard as he can with the Chargers to make that happen.