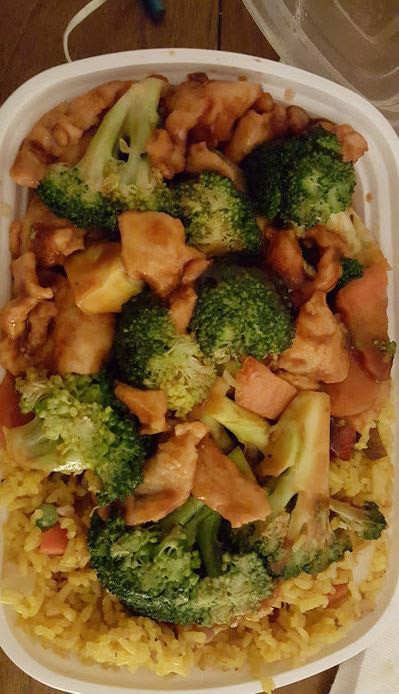 The Panda Garden II Chinese take-out restaurant serves as the perfect spot for Paulding campus students.
It is less than a five minute drive and inexpensive.
They have a variety of options to choose from. They have different chicken, pork, beef and shrimp dishes, as well as dumplings, eggrolls, fried rice, lo mein and the typical American style Chinese food.
One popular menu item seems to be the sesame chicken.
It is a good portion sized meal. The chicken is nicely coated with the sesame sauce and topped with sesame seeds. Fried rice is included to balance out the sweetness of the chicken.
The food comes in a plastic container concealed with plastic wrap to ensure that the top does not come off and spill if people were to order take out.
The prices are fair compared to the large portion size of the meal.
The food ranges from $5-11 for every meal.
The service is also quick. People can either order by phone or walk in.
It usually takes less than 15 minutes for the food to be ready if people are looking for good but quick food.
Plus, people have the option to sit and eat or take-out.
The staff treatment of customers is okay but not the best. They can be a bit rude especially when ordering by phone.
Compared to other Chinese take-out restaurants in the area, this has the best taste and quality.
By far, this is a very popular hotspot for the GHC college students in the Paulding area as it is nearby, has quick service and is fairly inexpensive.
Overall Grade: A