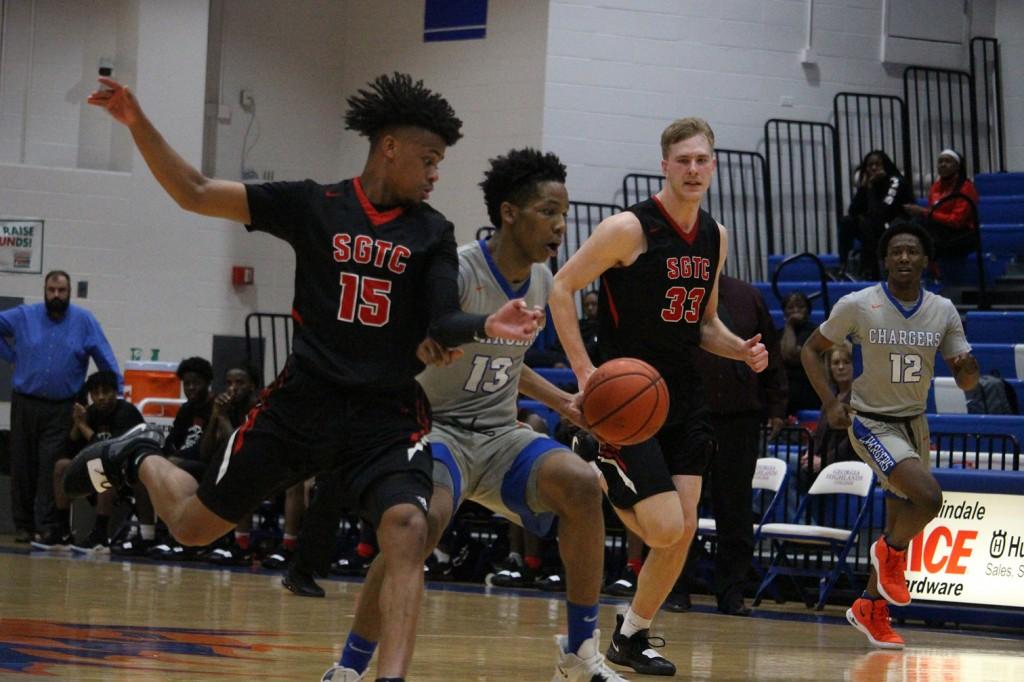 If you have been to any of the GHC Chargers basketball games the past two seasons, there is one familiar face that has been on the team who can do it all.
Khalyl Waters has made three pointers, has highlight reel dunks and has even blocked a shot in the stands.
The Douglasville, Georgia product is a redshirt sophomore at GHC.
He leads the team in points per game (18.4PPG), rebounds (7.7 RPG) and blocks (2.3 BPG).
He had a career high 32 points in the second game of the 2018-2019 season against Miami Dade, and he set a school record for the most blocks in a game with 12 versus conference foe South Georgia State on Jan. 12. "I think I have been real productive," Waters said.
But what made Waters want to become a basketball player? "I used to play football as a kid, but I got hurt. So my mom told me to play basketball instead," said Waters.
"My motivation for playing basketball has to be my family, especially my dad and my uncle," he said.
Waters is a human relations major and plans to transfer to a NCAA Division I university to continue his academic and basketball career. He does not have a certain school he wants to attend. He just wants to go, "wherever they accept me".
Off the court when he is not playing basketball he can be found eating his favorite dish which is chicken alfredo, hanging out with his teammates, listening to NBA Youngboy or playing Fortnite.