Students can access scholarships through the GHC Foundation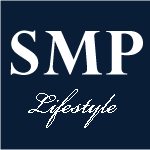 If you don't get any financial aid, you can still get scholarships through the GHC foundation.
Mary Transue, the vice president of advancement and executive director foundation, is in charge of the GHC Foundation.
There are four Pursuing to Graduate scholarships the GHC Foundation gives out. There is a Pursuing to Graduate scholarship for freshmen, sophomores, juniors and seniors. Each is awarded $250 per semester.
There are scholarships for everyone, including non-traditional students, freshmen, nursing majors, criminal justice majors and many more.
There is a list of every scholarship you can get on the following website: https://sites.highlands.edu/alumni/georgia-highlands-college-foundation/scholarships/scholarship-listing/.
In order to get any scholarships, you have to be currently enrolled at Georgia Highlands and have a FASFA on file.
To apply to the scholarships, go through this website: https://highlands.awardspring.com/.
The scholarships are limited because the money to the foundation is given by donors. There are 40 different scholarships on the website. Most of them don't have a lot of requirements.
For example, the Dr. J. Randy Pierce Scholarship is designated for a minority male student.
The Jerry W. Shelton Scholarship is for one academic year, and applicants must be enrolled full-time for the duration of the scholarship.
David Mathis, assistant athletic director and manager of physical education programs, holds a Holiday Festival basketball tournament fundraiser every year for non-traditional students.
All the profits go to the GHC Foundation for on-traditional students.