Four GHC empolyees, Jordan, Kimsey, Kemper and Miller retire this year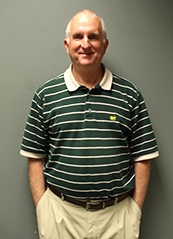 Phillip Kimsey
Phil Kimsey, director of the physical plant, is retiring June 30.
Kimsey oversees renovations, new buildings, maintenance, roads, sidewalks and parking lots, custodial services, landscaping and the college's courier service on all campuses.
Kimsey has been at Georgia Highlands College for 12 years. According to Kimsey, during his time at GHC his most memorable moment was the big power outage in 2015. Kimsey said lightning struck underground power lines and caused $300,000 in damage, prompting the power to be out for three days on the Floyd campus.
Kimsey said, "I never have the same day twice. Everything is different each day."
Kimsey is from Cartersville and is a graduate of Southern Poly Tech in Kennesaw. Prior to working at GHC, Kimsey was an engineer at Shaw Industries in Dalton.
After retiring, Kimsey wants to design homes. He has been into designing houses for the last five years. Kimsey said, "I like hearing people's ideas and helping them develop their dream houses."
In preparation to retire, Kimsey is working on organizing files and working on current GHC projects as well as advertising and accepting applications for the new director of plant operations.
A parting thought Kimsey would like to leave GHC faculty, students and staff with is "Honesty and integrity are what can get you by with the least amount of stress; if you are just upfront with people everything is less stressful."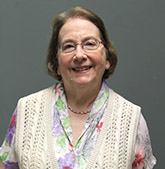 Kristie Kemper
Kristie Kemper, professor of English and adviser to the Six Mile Post, will be retiring on Aug. 1.
Kemper is from Murray, Kentucky, and right before coming to GHC, she was teaching at the Kingsport Center of East Tennessee State University. She received her bachelor's degree from Murray State University. She then went on to receive both her master's and Ph.D. from the University of Tennessee, Knoxville.
Kemper has worked for GHC for 40 years, starting her career at the college in the fall of 1979. She became the adviser to the Six Mile Post in 1980.
Some of Kemper's most memorable moments at GHC include winning the Regents Teaching Award in 2003, winning the Walraven Award in 2015 and the first time the Six Mile Post won first place overall at the Georgia College Press Association.
According to Kemper, "Personally, what I have enjoyed most about my time at GHC was my interactions with the students and faculty. GHC is a very special place where we take in students at every level, and we prepare them for the real world. There are a lot of great people at GHC with great family feeling despite being so spread apart."
During her time at GHC, Kemper has taught English, journalism, humanities and business and technical communication. She has contributed many years to the Six Mile Post, helped found the English Majors Association and was a founding member of the Charger booster club.
Kemper has helped plan the Alabama Shakespeare Festival trip every year. She also took three summer classes to the Shakespeare festival in Stratford, Ontario, where they saw Niagara Falls.
After retirement, Kemper plans to do some tutoring, traveling, reading, writing, trying out new recipes and visiting with her family.
Kemper said, "I want students to know just how lucky they are to have a college so close to home that will care for them in a personal way and will help them achieve their goals."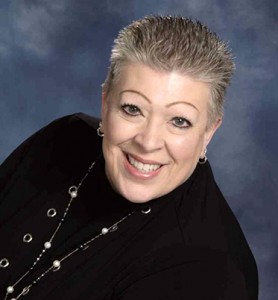 Donna Miller
Donna Miller, director of the dental hygiene program for 29 years, is retiring June 1.
Miller is from High Point, North Carolina, and attended the University of North Carolina at Chapel Hill, where she received both her bachelor's and master's degrees.
The dental program started in 1990 as part of the Medical College of Georgia. It then was transferred to Floyd College in 1998. Floyd College became Georgia Highlands in 2005.
Miller's most memorable moments have been working with the great students and faculty at GHC.
Miller said, "I have enjoyed all the times that students have achieved their degrees when they thought that they could not."
While at GHC, Miller participated in many community projects and activities. She considers all to have been personally fulfilling to her.
Upon retirement, Miller is relocating to South Carolina to be near family.
She reminds students that, "No amount of education is a waste."
For advice to staff and faculty Miller said, "Never forget you are crucial to the success of the school and learn to invest in the lives of those you encounter."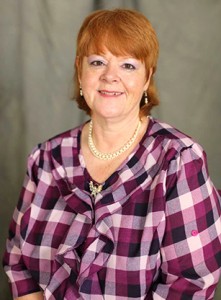 Paulette Jordan
Paulette Jordan, laboratory assistant, retired April 1.
She started at GHC as a student in 1988 and worked part time in the science labs. She later took a full-time job as a laboratory assistant on the Floyd campus, where she stayed for over 23 years.
"I personally have worked with Paulette for five years, and she was one of the most driven, organized and overall sweet individuals I have had the pleasure of knowing. Her work in the labs has been and will continue to be used at GHC even as she has now left us," said Jason Christian, biology instructor.
She added, "Even though she worked behind the scenes, her impact on students is immense. I know I speak for everyone when I say she will be missed."