Lady Chargers second game of the season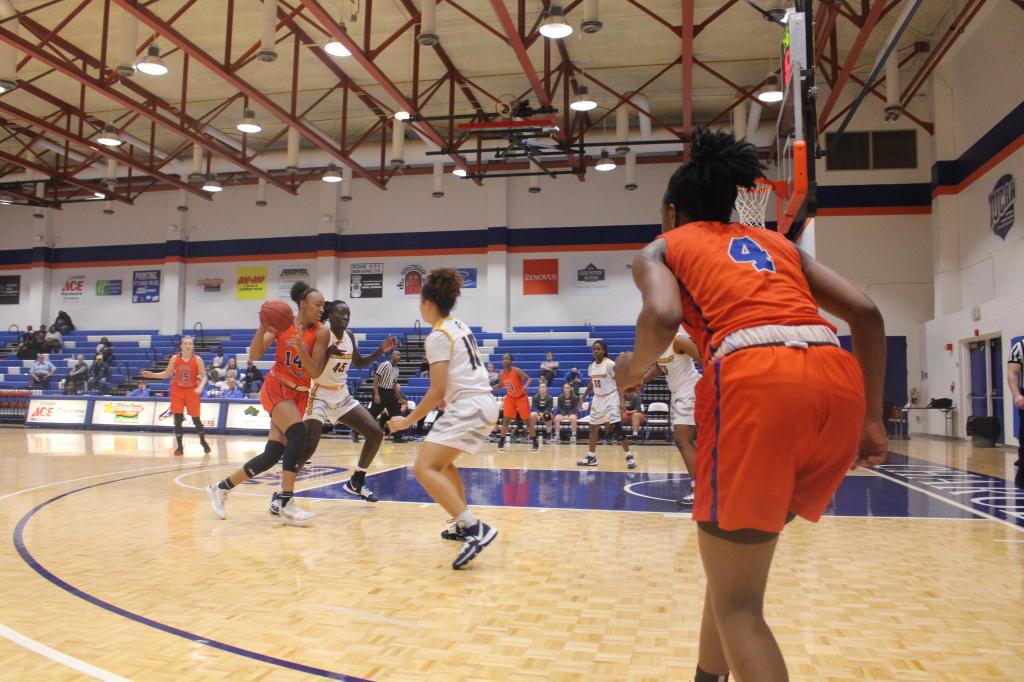 GHC Lady Chargers faced the Gulf Coast State Commodores in their second home game of the season.
The Chargers led with a strong half in the first quarter despite an early foul that gave the Commodores a leg up. The teams exchanged baskets up to an early score of 6-8 when Alexandria Shishkina fell with a Commodore only to pass to the opposing team in the confusion. Despite two impressive 3-pointers from GHC, which put them in the lead, the quarter ended 21-31 due to three successive baskets from the Commodores.
The second quarter opened with another point from the Commodores, to which the Charger's coach, Brandon Harrell, called a time-out. The pressure was bearing down on the home team when Shaotung Lin was called out on a technicality, the Ladies fouled and several of the athletes fall in the ensuing commotion.
This all culminates in an exchange of fouls that ends with the Chargers getting two free throws, bringing the score to 24-39. The rest of the quarter played out somewhat chaotically with Chargers and Commodores tripping and getting knocked over.
The third quarter showed no signs of improvement. It opened with the Ladies knocking the ball out of bounds. The game went on with several fouls on both sides. However, the Chargers began closing the gap, ending at 50-66. Much like the first few quarters, the fourth had its share of fouls, eight in all. The game ended at 63-85.