GHC graduate fights to end human trafficking crisis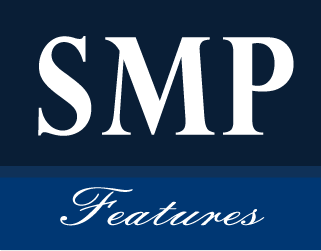 January is Human Trafficking Awareness Month, and GHC alumna Danielle Mullen and many other Georgia residents are joining the fight to end what is sometimes called "the silent crime."
According to the National Human Trafficking Hotline, Georgia had the fifth highest number of reports to the hotline out of all fifty states in 2019. In a 2018 study by Georgia State University, professor Eric Wright found that 54.1 percent of Atlanta's homeless youth had been trafficked.
"This is a thing that happens and it doesn't just happen on TV," said Mullen, who serves as Director of Survivor Care at End Slavery Georgia. "You literally see it happen every place you go. Everything looks normal but it's not."
Most victims are not abducted by strangers. Many of them are trafficked by people they know and trust.
"It's not even just the bad guy on the other end of the phone," Mullen said. "It's parents and other siblings and other peers."
Traffickers target those who are already vulnerable. Wright's 2018 study found that minorities such as African American and LGBTQ youth are more likely to have experienced trafficking, as are those who had previously been in foster care.
The study also found that victims among Atlanta's homeless youth were more likely to be trafficked for their labor than for sexual exploitation.
Mullen, on the other hand, works exclusively with female trafficking victims that have been sexually abused. Mullen founded End Slavery Georgia in 2016.
"We are a long-term, 12-18 month program that provides immediate care all the way through transitional care for survivors of sex trafficking," said Mullen. "Whatever they need, we want to provide for them, wherever they start out when they come to us."
End Slavery Georgia partners with several other organizations to provide a wide range of services for victims, from counseling and medical care to education and job training. The goal is not only to help young women escape and recover from sex trafficking, but to help them become self-sufficient.
"I think it's very important to put the recovery in their hands because it gives them a sense of freedom over their lives," said Mullen. "They are just as normal as everybody else and they deserve to be treated like everybody else. We try to help them see that they're loved and they're cared for."
It is never too late to get involved. Students can help by raising awareness around the issue or by volunteering their time with an organization like End Slavery Georgia. Mullen recommends that students who live closer to Atlanta volunteer with Wellspring, a nonprofit working in the metro area.
Students can report potential trafficking situations to the National Human Trafficking Hotline at 1-888-373-7888, or text tips to 233733.