Editor's picks – April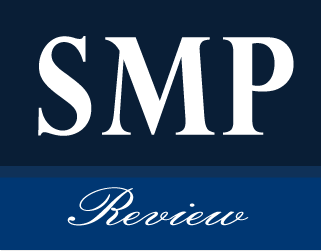 Stumbleupon.com
Website
By Michael Davis
Editor
Few websites have an addictive quality like stumbleupon.com.
When boredom strikes, stumbleupon is there to put an end to it. The site allows users to select from a list of interests that covers the entire spectrum, and after selecting topics of interest, users simply click the "stumble" button and voila! Their trip through the Internet has begun. With each click of the button, the user "stumbles" randomly to a new site that relates to one of the topics they are interested in. They can choose to like, dislike or simply keep stumbling.
As users like and dislike different sites, stumbleupon adapts and gets better at picking sites the user would like.
This is by far the best online invention ever. It is a procrastinator's vice and a savior for the bored. Hours can be spent wasting away, sitting in front of the computer and stumbling onto new and interesting sites that may never have been discovered otherwise.
Also, stumbleupon allows users to follow their friends and other users so they can keep up with what others like as they stumble.
Post your favorite stumble sites in the comments sections below to let everyone know what is out there on the net!
"The Wind in the Willows"
Book
By Ross Rogers
Assistant Editor
With springtime upon us, there's nothing quite as relaxing or fitting as a good book about having an adventure in the woods.
Kenneth Grahame's "The Wind in the Willows" follows the adventures of timid Mole, his mischievous mentor and friend Ratty and the incorrigible Mr. Toad of Toad Hall.
This children's classic, set in the idyllic countryside of England, is an enjoyable tale for all ages and is especially a delight on a cool spring evening.
"Venture Brothers"
TV Show
By Jesse Beard
Assistant Editor
If you haven't been watching The Venture Brothers on Cartoon Network's Adult Swim, then you are seriously missing out.
The program is an intelligent parody that mixes comedy and action perfectly.
The main characters are re-imaginings of 80's cartoon characters, comic book super heroes and other popular culture icons. Focusing on the strange adventures of the two titular twins and their "super scientist" father, the series features an intriguing linear storyline stretching over four seasons and the creators have plans for at least two more.
The show has some of the best characterization and voice acting I have ever seen. Every time I re-watch an episode, I notice something I didn't the first time.
Season 4 was released on Blu-ray last month, giving fans like myself another reason to watch the entire series yet again.
If you have not seen this show before, you can watch a few episodes for free on adultswim.com. The other seasons are also available on DVD and Blu-ray.