"The Queen's Gambit" captures audiences with in a dramatic coming-of-age tale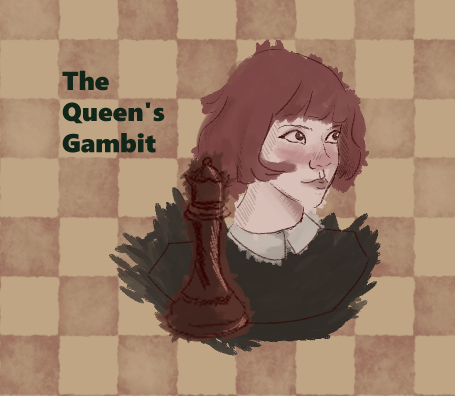 Review:
Though for most of us "exciting" and "compelling" aren't the first adjectives we'd use to describe chess, "The Queen's Gambit" not only entices watchers but makes a binge-worthy watch.
The Netflix original follows Beth Harmon on her journey as she loses her mother and is sent to the Methuen Home, an orphanage for girls. This is where she eventually comes to realize her love and natural ability for chess. She is adopted and eventually grows to enter competitions.
As the story progresses, we watch Beth grow into a master chess player while facing the challenges of becoming a woman. Beth has to deal with her first period, the awkward presence of older men and coming-of-age traditions — some typical, and some not so typical. All the while, the stakes are rising with each chess competition.
Eventually we find ourselves rooting for Beth not only in her chess career but also her development as a character. This show deals with the hard stuff — unrequited love, drug and alcohol addiction, loneliness and loss of loved ones, and it does it very well.
"The Queen's Gambit" was written and directed by Scott Frank, who adapted the show from the novel with the same namesake by Walter Tevis. From camera movement to costume choice, the period-film felt natural and sturdy.
Mike Hale, writer for New York Times, writes, "Frank wraps it all up in a package that's smart, smooth and snappy throughout, like finely tailored goods."
Overall, "The Queen's Gambit" is a perfect bite-size show able to be binged within a few days and wrapped up at the end with no need for a sequel.
If you like coming-of-age stories, suspense, drama, the thrill of sports, or period-films, "The Queen's Gambit" should find its way to the top of your watch list.
Leave a Comment