Students blame Higher One for confusion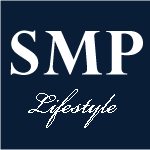 When students are looking at the balance on their financial aid account, they might not care how the money is awarded, so long as it is. However, the Higher One card, the new financial aid distribution system, has been met with mixed reviews.
Megan Davidson, bursar, said, "We chose to go to Higher One because a lot of University System of Georgia (USG) schools use it. Students are under the impression that Higher One is to blame for delayed refunds."
After the new attendance policy was implemented last year, the Registrar's Office started receiving reports from faculty containing the names of students who had not been attending their classes.
These students were subsequently dropped from the class they were not attending, causing a need for financial aid to adjust their eligibility due to the fact that the Pell Grant and HOPE Scholarship are based on hours.
Once all adjustments are made, Davidson has 14 days to disperse funds; this semester GHC students had their money in six.
According to Davidson, the card has advantages over the antiquated paper checks, like an eco-friendly format and more security from theft. She said that many students had complained about their checks being stolen.
Sophomore Ross Rogers said, "I don't really know why they would switch, because I don't see how it's any more convenient. It seems like it's more about business than it is about convenience."
Other students expressed confusion over the process of using the card and some were completely unaware of its existence.
The card does have some charges students should be aware of, like a 50 cent surcharge for debit transactions and a $2.50 fee for ATM withdrawals outside of the Higher One ATMs. Higher One ATMs are located on the Floyd and Cartersville campuses, but not on the other campuses.
Davidson explained that they are a cost to GHC, and offered Kennesaw State University's ATMs as an alternative for Marietta students.
Davidson added, "We're working through the bursar's bulletin and emails to eliminate any confusion and heartache."