Financial Aid: a help turned hindrance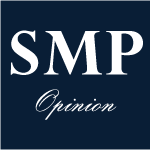 The first week of classes is always an interesting (and somewhat stressful) time. Everyone is busy.
Whether it's with buying textbooks, finding the right classroom (which can be harder than it may seem sometimes), meeting new people or just making sure all ducks are in their correct rows, everyone has something he or she needs to be doing.
Then there are actual classes to attend on top of all that, as well as new stuff to learn, passwords to keep up with and parking decals. Stress is a part of life for college students, and the beginning of a semester is no exception.
One thing students do not want to have to worry about while establishing their daily routine is money, specifically financial aid money.
Students pay for tuition, fees and for parking spaces. They pay the guys at the gas stations just so that they can physically get here and put their butts in those seats. It takes money to survive on a daily basis for college students, and for some of us, that money comes from financial aid.
GHC is home to a significantly diverse population of students, which is one of the things that makes it an awesome place to be. A large portion of them are non-traditional, and a lot of non-traditional students depend on financial aid money to be successful in college.
Some college students of a traditional age depend on financial aid, too. It helps students achieve their dreams through providing for necessities and allowing for peace of mind.
The financial aid system here at Highlands can be very frustrating sometimes. From semester to semester, the question of when and how our money will come to us always seems to be up in the air. This year, it's the Higher One Card and all the confusion it has caused, but even before that, some students still had to wait a full month into the semester to get their check.
Despite the fact that we have a new attendance policy, which guards against financial aid fraud, it is inconsiderate for an institution to hold students' money until a month or more into the semester.
It's even more inconsiderate to not notify returning students of changes in the policies that were in place when they left for the summer.
The problem here is that the system is flawed, and it's making it incredibly difficult for students to get their semesters off on the right foot. Something needs to be done to ensure that students get their money in a timely fashion and are communicated with openly by the Financial Aid Office at GHC.