Students keep Paulding clean in recycling day event
Fay Durham, Opinion & Editorials Editor
December 12, 2021
On Nov. 17 Green Highlands held an event that gave students the opportunity to help clean up the Paulding campus. The event was in honor of "America Recycles Day" which is a day to bring awareness to keeping the environment clean by recycling and reducing the carbon footprint.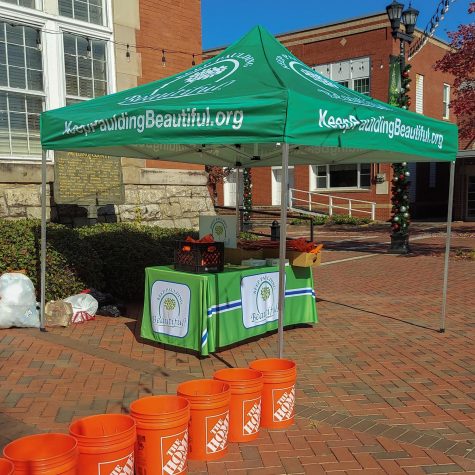 Assistant Professor of Communication and event organizer, Alexandra Reiter, said "America Recycles Day is an actual day that's observed every year on November 15. I try to hold our event as close to that date as possible. It's an annual event that I run for Green Highlands."
Green Highlands is a student organization that was created to promote keeping GHC green through events and club meetings.
The event was coordinated with Keep Paulding Beautiful who provided attendees with gloves and large buckets to put the waste in. Green Highlands brought food for attendees to eat after they finished cleaning up.
"I'm a huge recycling person and I believe it's everyone's job to help keep our campus and our environment clean," Reiter said, "I am trying to teach the students about environmental responsibility."
Reiter said one student in particular really stood out to her and Keep Paulding Beautiful by filling two buckets.
That student was Paulding student, Angelena Gienapp, who said, "My mom said that if you're gonna do something, do it right. That's exactly what I did."
Gienapp didn't attend the event expecting to get anything in return other than a cleaner campus.
She filled two of the large buckets with trash and that warranted a response from the Keep Paulding Beautiful crew, who awarded her a shirt, a gift card and herb seeds.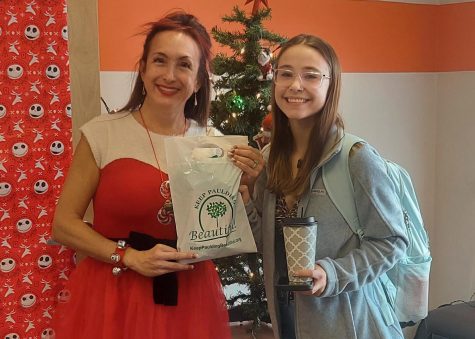 Gienapp said, "The people from Keep Paulding Beautiful felt obligated to give me a gift because I impressed them so much."
"I wasn't there to get recognition, I was there to help," said Gienapp, " It wasn't like I was trying to prove I was better than anyone because of the trash I picked up. I was there because it's something I believe in."
Green Highlands will hold more events in the upcoming 2022 spring semester. Students interested in getting involved can email Alexandra Reiter at [email protected] for more information.