Chargers offense explodes for 14 runs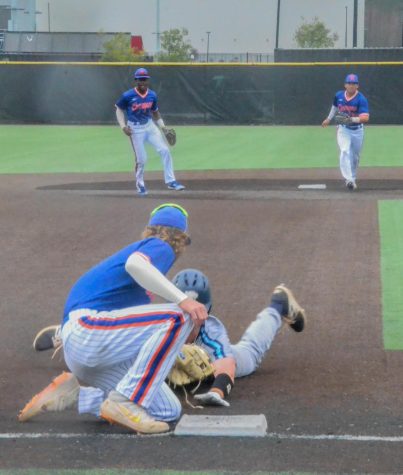 With the Chargers looking ahead to the beginning of their GCAA conference schedule on March 22, they still had one more team to get past: Cleveland State Community College.
After a few back-and-forth innings with each team trading solo home runs, the Chargers' offense was able to find a rhythm and wound up winning the contest 14-4.
Chargers' pitcher Jacob Ryan got the start on the mound and lasted four innings in which he gave up two runs and struck out five batters, but was pulled by head coach Dash O'Neill after allowing a home run.
Meanwhile, the offense for both teams remained stagnant during Ryan's outing with neither team able to get momentum going.
Then the fifth inning came along.
O'Neill chose Zachary Murray to replace Ryan and it proved to be a good decision. Murray prevented any runs from scoring in the fifth inning.
"I just went out there and did my thing and it was awesome," Murray said. "I just needed to throw it by them. I knew my stuff was better than what they could do. Go out there, throw it over the plate and let the defense work."
Then it was the Chargers chance to see if they could break the game open.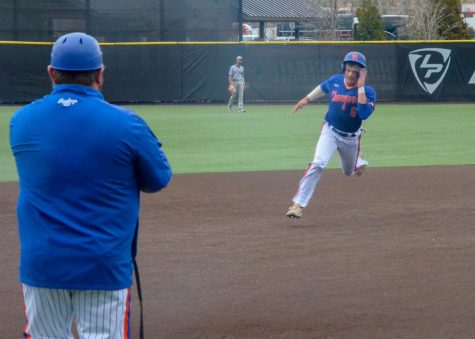 A bad throw led to Chargers utility player Ethan Anderson scoring an unearned run that allowed the flood gates to open for the Chargers' offense, including a grand slam by David Smith later in the inning.
By the time Murray came in to throw his next pitch, he suddenly found his team up 10-2.
Murray would go on to pitch the sixth and seventh innings, only allowing two runs, but it seemed that the game was out of reach before he left the mound.
With the Chargers up eight runs to start the eighth inning, they only needed two more to enact the NJCAA mercy rule, which states that if a team leads by ten runs or more after the seventh inning, the team ahead wins the game.
Chargers' first baseman Caleb Smith provided both of those runs when the bases were loaded, hitting a single, bringing home Smith and Connor Todaro to secure the victory for the Chargers.
Ben Olsen, who stepped into the designated hitter role for the Chargers in the contest, had two hits, one of which was a home run.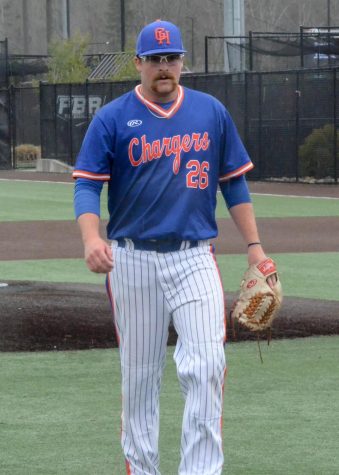 "I was just looking for a fastball early in the count and he threw it right over the plate and I got it to head out," Olsen said.
Olsen would end the game with two RBI's (runs batted in).
O'Neill said that it was important to get off to the start the Chargers have had before getting into their conference schedule.
"I think the most important thing is that guys get at-bats, they get innings and an opportunity to go out and compete and get into their game," O'Neill said. "It's nice to win the games but it's more about getting our players in a groove."
Both Olsen and Murray's performances were crucial to a Chargers victory in O'Neill's eyes.
"Ben hits in that spot in the order for a reason and he's a guy that we look to do a lot of damage for us and he comes out for us a lot," O'Neill said. "We really needed someone to come in and put the other team down and stop giving them opportunities and Murray did."
The Chargers will next be in action next Tuesday against Andrew College as they begin their GCAA conference schedule.