GHC community partner Gregory Shropshire passes away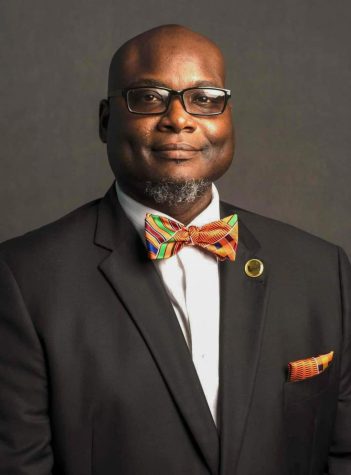 Gregory Shropshire, a Navy veteran and community serviceman for the city of Rome, Georgia, passed away on Aug. 5 at the age of 51.
Shropshire was the president of the 100 Black Men of Rome – Northwest Georgia and orchestrated a community partnership with the GHC Brother2Brother/GHAME initiative through that position.
GHC Marietta Site Manager and GHAME Assistant Director¸ Ken Reaves, said, "The main thing that Greg did, for me, is that he gave the example of a young man who may come from a challenging background, but with the persistence of his character… I think he was a shining example of the possibilities of the human spirit."
The programs mentor and guide minority men by exposing them to academic environments, providing networking and scholarship opportunities and demonstrating leadership skills.
Reaves said that Shropshire had a "tremendous impact" in the GHC B2B/GHAME initiative and that he could identify struggling students because he was one of them.
"I think a lot of Greg's efforts over the years were to help encourage kids to stay in school and go on to college," Jon Hershey, Shropshire's mentor and GHC GHAME Director, said. "He and I have worked together on many things since I first met him almost 30 years ago."
Shropshire was a co-director of the Foundation Camp, a GHC function that is conducted through a partnership with the 100 Black Men of Rome. It was created in 2005 Shropshire, Hershey and David Mathis, former GHC Director of Athletics.
"I can't think of anyone that's had a more steady and consistent impact on student lives at the college," Hershey said. Shropshire took it upon himself to mentor some students as well. One such student is Quentin Leek, GHC alumni and former president of the Floyd chapter of B2B.
"This man was totally like a father figure to me," Leek said. "He wasn't afraid to have the hard conversations; he wasn't afraid to let you know about yourself." Leek added that Shropshire was selfless, a great influencer and that he influenced Leek to do "what I'm doing today and keep striving for what I'm doing."
Shropshire was directly involved in other academic and community programs such as the GHC Community Watch program, the Housing Authority, former president of the College Alumni Association and the Writer's Academy at Anna K. Davie Elementary School.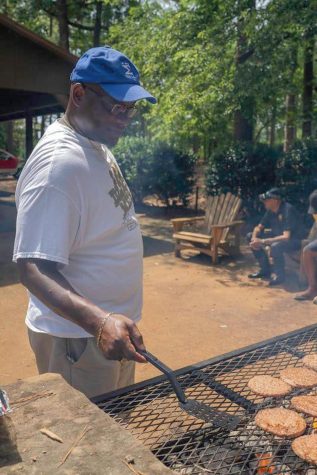 "Mr. Shropshire served in several different capacities as a community partner," Evan Snelling, GHC GHAME Coordinator and B2B Director, said. "He created opportunities to host workshops for our students, attend and plan community outreach… and he served as a mentor for several of our GHAME/B2B students in addition to the countless hours he put in at the local (Rome) middle schools and high schools."
Rontavious Coley, a student previously in the Writer's Academy, enrolled at GHC. He is currently pursuing a bachelor's degree in Healthcare Management and owns a business in Rome called The Early Way on Broad. Coley is a former vice president and president of the Floyd chapter of B2B.
"[Shropshire's] known so many people. He was like the bridging gap," Coley said. "The stuff he was teaching us, he was doing it and giving back to the community itself."
Gregory Shropshire hailed from Summerville, Georgia, and graduated from Chattooga County High School. He went on to enroll at GHC after serving in the Navy, where he became the president of the Black Awareness Society, a student organization GHC had at the time. He attended Morehouse College in Atlanta after graduating GHC and finished his bachelor's degree.
Shropshire passed away following a motor vehicle accident that occurred late on Aug. 4 in Cobb County.
"Evan and I have already started having conversations about how we're going to move forward without him," Hershey said. "I'm sure we will, but there's obviously a huge missing presence there."
Reaves said, "People like Greg that are willing to take their time and their talent… to pour into other people, so anytime you have a loss like that, especially unexpectedly, it's a lot to overcome."