Combating the current inflation rate affecting students
What goes up must come down, right? One could certainly hope that will be the case with inflation. Yet, many feel added pressure across the nation as prices rise and purchasing power falls. Households are significantly affected as they pay more for housing, transportation and food.  
For college students, these increasing prices have been especially crippling. Not only do students have to compensate for the higher cost of living but being able to afford tuition as well. Between the two, students are struggling to make ends meet.   
GHC student Michael Clayton Vick has experienced the effects of inflation firsthand as he has found himself paying more for groceries and gas. "It costs more than I would normally pay for both," Vick said.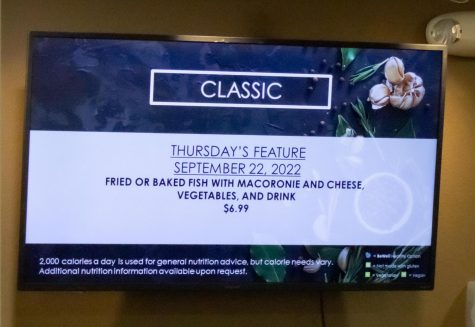 Students at GHC like film major Nikki Winston, rely on financial aid to assist with expenses and pay for their education but find that the assistance doesn't cover as much as it used to.
"Everything I buy is overpriced and takes more from my student loan money," Winston said.
For students who are not eligible for assistance available with in-state tuition, the cost to attend Georgia Highlands is increased by 31.2 percent, according to CollegeSimply. 
GHC student Melissa Millan said: "It has affected me as I have to invest more money for my household than college tuition. As someone paying out-of-state tuition, it's hard."   
Where is the hope in this situation, and what can students do to combat inflation? Here are some helpful tips:   
Consider renting textbooks instead of buying them.

Take advantage of student discounts offered by many businesses and subscription services. 

Mitigate rising food costs by enrolling in meal plans available at the

Charger Café

on the Floyd and Cartersville campuses.   

Utilize the GHC

food pantry and career clothes closet

.

Help is available around campus for students facing a

housing crisis

,   

Keep your mental and emotional health in check with

[email protected]

24/7 access to counselors and resources available to all GHC students. 
Remember that hard times are a part of life and don't last forever. As cliché as it sounds, everyone is in this together. No one should give up on their goals of continuing education as students of today and the future.