Leadership Series: TJ Horton finds home in new sport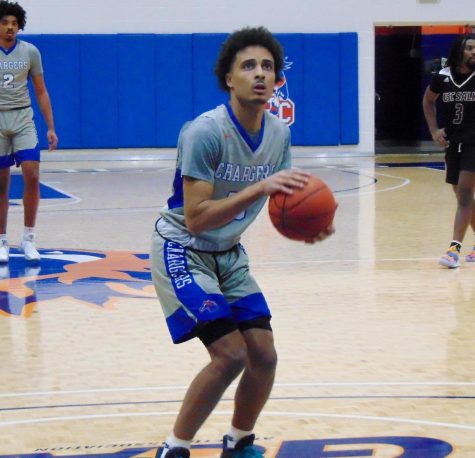 Chargers basketball player TJ Horton arrived on campus during the 2020 recruiting cycle, but how he got to GHC is unique. 
Horton attended Cartersville High School, which is roughly seven minutes away from the GHC Cartersville campus. He stood out in both basketball and football while attending there. 
On the football field, Horton played running back his sophomore season before moving over to wide receiver for his junior season. He had a breakout season his senior year, hauling in 53 catches for 746 yards and ten touchdowns. His 746 receiving yards were the most on the team. 
Horton was a part of a 41-game winning streak while with the Hurricanes, which included two state championships. He was named to the All-Region team twice while with the Hurricanes. 
Horton's first season on the basketball court was as a junior, and he finished second on the team in points per game and led the team in steals. He led the team in points per game and steals in the second season with the Hurricanes during his senior year.
Horton had a decision to make after his senior season: play football or basketball. He chose to play football at UT-Chattanooga. 
Horton made the switch again after being redshirted his freshman season at UT-Chattanooga, this time choosing GHC as the place to continue his basketball career. 
"I ended up experimenting with football, but I knew my love for basketball would be worth it," Horton said.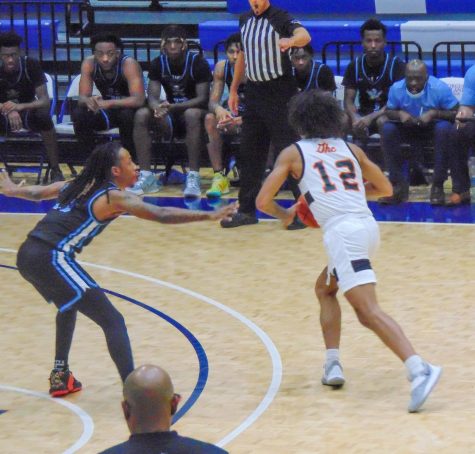 The transition of going from the football field to the basketball court is one that could be seen as a challenge for many, but Horton said that it was an easy process for him.
"GHC is only 20 minutes away from where I live and Coach Merritt is a good coach," Horton said.
Horton is the lone remaining member of all the new basketball recruits that arrived on campus during the 2020 recruiting cycle. That means that Horton has seen his team lose in the GCAA Championship Game two times already, but he is determined that this season will be the one where the Charger get over that hump. 
Horton could stand out as the leader of the team early on with only five players returning from that team a year ago. 
"It feels good to stand out as a leader," Horton said. 
The impact from Horton can be seen by his teammates, such as Julian Dozier, who is in his second season with the Chargers.
"TJ is a good leader and he always brings positive energy when things seem like they're going bad," Dozier said. "The biggest thing that TJ has taught me is to control what you can control. There is no reason to worry about what you can't control."
Horton said that "not being a follower" is the most important quality that makes a good leader.