GHC alumna Carressa Hann makes a difference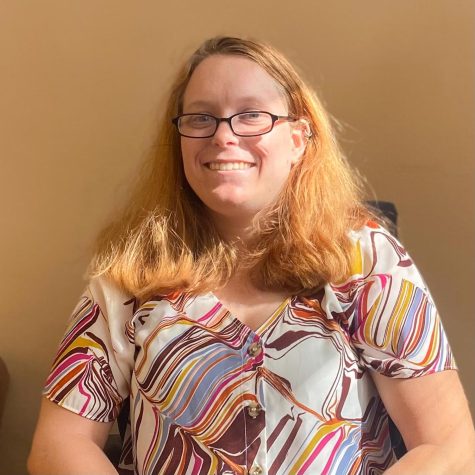 Carressa Hann began the process of seeking employment upon her graduation from GHC in May 2021. She found opportunities to apply for with her degree of Bachelor's in Business administration in Healthcare.
"I put in 43 applications before being offered my current position a few weeks after graduation," Hann said.
Hann currently holds the position of Community Transition Coordinator for the Northwest Georgia Center for Independent Living, a nonprofit organization serving individuals with disabilities. She engages in patient advocacy and the training, referral and transitioning of the organization's consumers. 
The NWGACIL serves 15 counties by helping individuals of all ages with all types of disabilities. Hann's involvement covers this area and allows her to be of service to a wide array of people who are in need of the services provided by the organization. 
"I have had clients ranging from two months to 101 [years]. I have covered the area from Cartersville to Dalton to Fort Oglethorpe in a single day," Hann said.
Hann says that she finds the job very rewarding despite it being stressful at times. 
"I enjoy working for a nonprofit because it's a mixture of business and healthcare," Hann said. "I also love helping people obtain the things that they need to get to help in their daily lives." 
Emily Smith, Independent Living Coordinator at NWGACIL, shares an office with Hann and partners with her in the community outreach events which take place in their service area. Together, they travel to local communities to bring awareness of the organization's goal. 
"I love working with Carressa," Smith said. "It's almost like we are the same person. We even finish each other's sentences and read each other's thoughts."
The mission of the NWGACIL is "to empower people who have disabilities so that they may determine their own future; to work towards a more user-friendly, accessible community." Carressa Hann is dedicated to this cause and is making a difference in many people's lives.