Lady Chargers fall in conference opener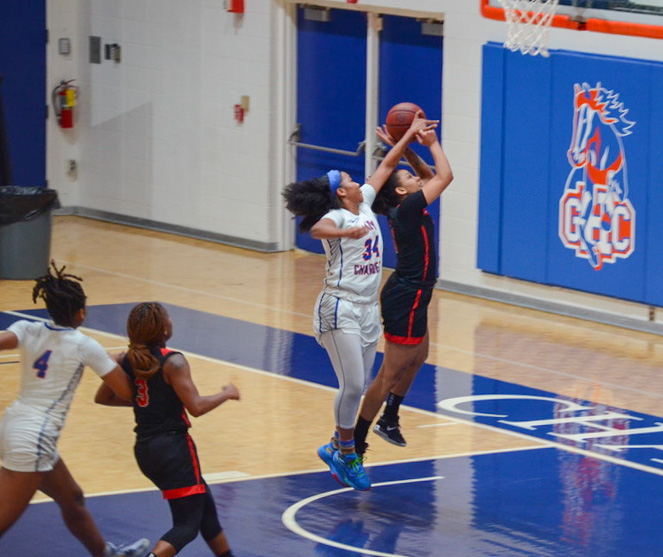 On Tuesday, Nov. 15, the Lady Chargers basketball team hosted the South Georgia Technical College Lady Jets. This was the start of the Lady Chargers' conference schedule. They needed a win to get their season back on track after dropping their last two games. However, the Lady Jets would pull out a 62-42 victory on the road.
Both defenses were able to get stops early on in the game, with neither team able to separate themselves from the other. The game was tied 10-10 midway through the first quarter, then the Lady Jets went on an 8-1 run to end the first quarter. 
Lady Charger player Jasmine Stevens made her presence known early in the game, ending the first quarter with eight points, including a three-pointer.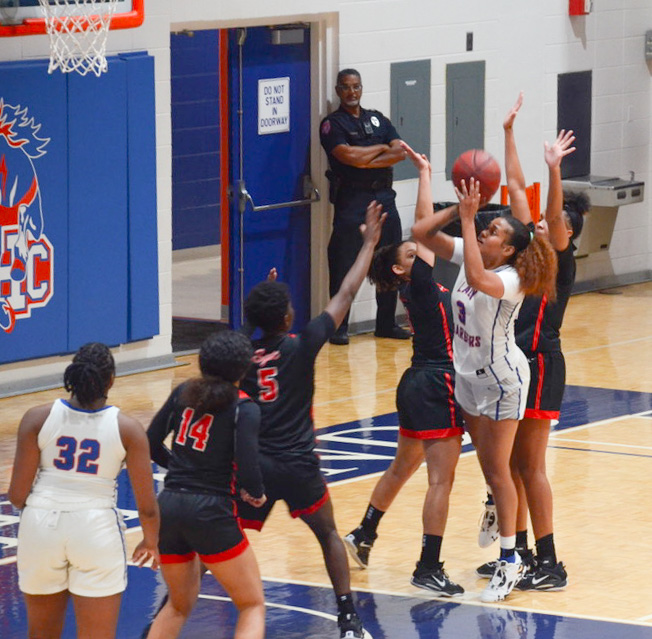 "My teammates trusted me and my coaches trusted my ability to score," Stevens said.
The Lady Jets were able to extend their lead in the second quarter, outsourcing the Lady Chargers 18-12. They would take a 36-23 lead into the locker room at halftime. 
Both teams went point for point with each other coming out of the half, but the Lady Jets would pull away again late in the third quarter to build up a 54-31 lead at the end of it.
The Lady Chargers would hold the Lady Jets to just eight points in the fourth quarter. However, the lead would be too much for the Lady Chargers to come back from. The score was 62-42 when the game clock hit zero, in favor of the Lady Jets.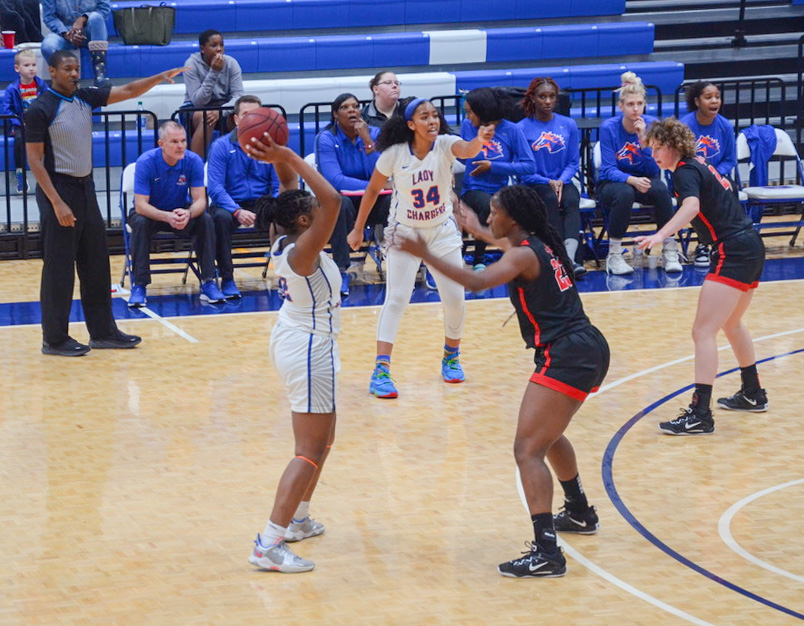 Lady Charger player Cheyenne Hollowman became one of the team's best low-post players of the night in the second half, grabbing a total of six rebounds in the game.
Hollowman and Stevens combined for 29 of the Lady Chargers' 42 points in the contest. Stevens would lead the team in rebounds with seven, while Hollowman finished tied for second with JeNee Edwards with six.
"I was just trying to find the ball and get my teammates open," Hollowman said.
Edwards would contribute five points and six rebounds while Jamariah Turner would add seven points offensively and two steals defensively.
The Lady Chargers would turn the ball over 19 times in the game, their second-lowest total of the season.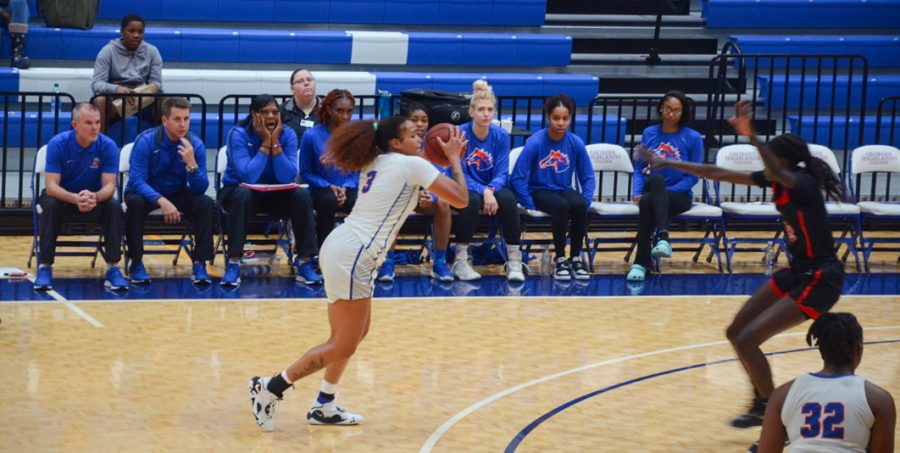 The loss for the Lady Chargers will provide a learning lesson for the team, according to head coach Brandan Harrell. 
"For the most part, we kept on playing. We're not a finished product, but a work in progress," said Harrell. "Most of our mistakes were correctable errors and it goes back to 'are we going to put in the work to fix those errors?'"
Stevens said that her biggest takeaway from the game was that the team "needed to work on our communication and our defense."
The Lady Chargers will be in action next on Nov. 19 at Middle Georgia Prep.