Literary magazine Old Red Kimono taking submissions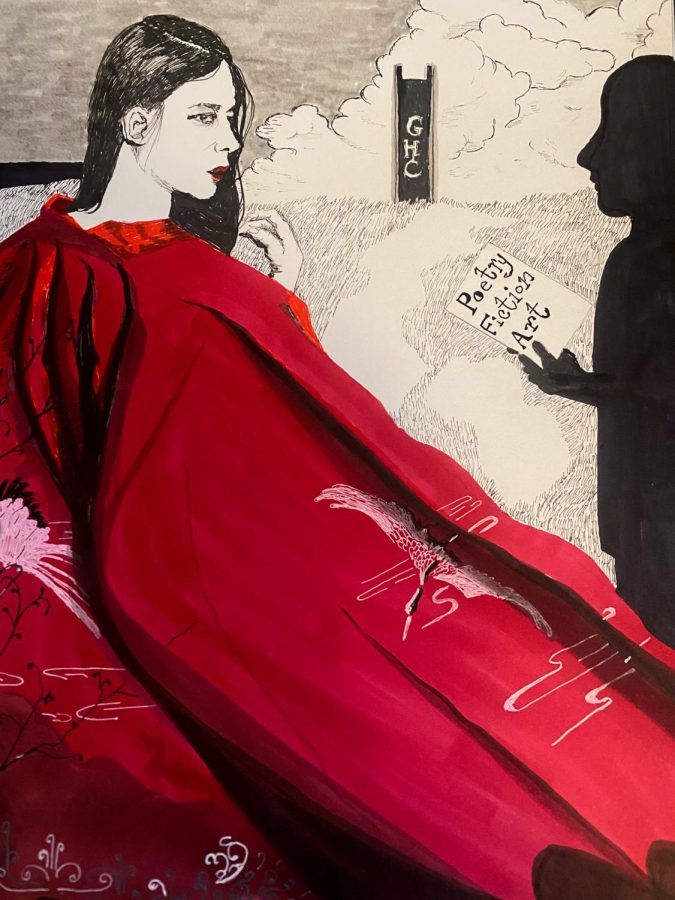 For 50 years, Old Red Kimono, the official literary magazine of GHC, has been a showcase for poetry, prose and art. In keeping with this tradition, submissions are currently being accepted for the Spring 2023 edition.
ORK was founded in 1972 and is committed to publishing high-quality literature and art from GHC students, faculty and staff throughout the academic year. Submissions are also accepted from outside contributors from October to February.
Current student editors April Cole and Marah Morris, along with faculty advisor Jacob Sullins, are preparing for the upcoming edition of the once-a-year print copy of ORK. Cole and Morris are passionate about their commitment to the quality standards set by previous editions of the magazine. 
"With poetry, we are looking for work with vivid imagery and striking language and for prose, we like to see a strong narrative style with a very defined beginning, middle and end," said Morris.
Cole has been an editor for the last two years and was responsible for the first online platform of the magazine on Substack. This enabled the magazine to expand its content and audience.
"We are trying to raise awareness of this platform and get the student body to subscribe so that they can get more information on upcoming competitions," Cole said. "[Such as] forum discussions with the editors and literature and art that we don't post in the printed copy."
Isabelle Linskey, a graphic design major at GHC, submitted several works of art after Scott Arthur, assistant professor of art at the Floyd campus, suggested that she do so. She submitted a particular painting called "Nature's Curse Among Survivors."
"I was excited because that was an assignment that I worked hard on and went out of my comfort zone with technique and the overall setting of the painting," said Linskey, "and I will definitely try to submit some of my newer work for the upcoming spring edition." 
Potential contributors can submit three to five original poems or short fiction under 2,000 words. Further submission guidelines and more information is available on their webpage. 
Submissions may be sent to [email protected] or through the postal service. Deadline for submissions is Feb. 20, 2023.