VA supports veteran students
The Veteran Affairs Department offers educational benefits to student veterans on all five of the GHC campuses. There is a resource center to serve as a place where they can come together to study, grab a coffee and meet with other student veterans.
VA Department Coordinator, Amy Wise, started at GHC as an Enrollment Management Specialist and VA Certified Official in 2004. Wise moved to the Cartersville campus a year later and became the Admissions Counselor while still being the VA Certified Official.
"This is about the student veterans," Wise said. "They've served us and now it's our time to serve them." 
Wise said she and the department are improving many aspects of the VA.
"We are offering to expand credit for prior learning in a lot of ways, but our military credit is one of them that we are really concentrating on," Wise said. This would allow a student veteran's military credit to be transferred over as college credit.  She added that they have completed the first draft of a manual that will be turned into the USG in June for review.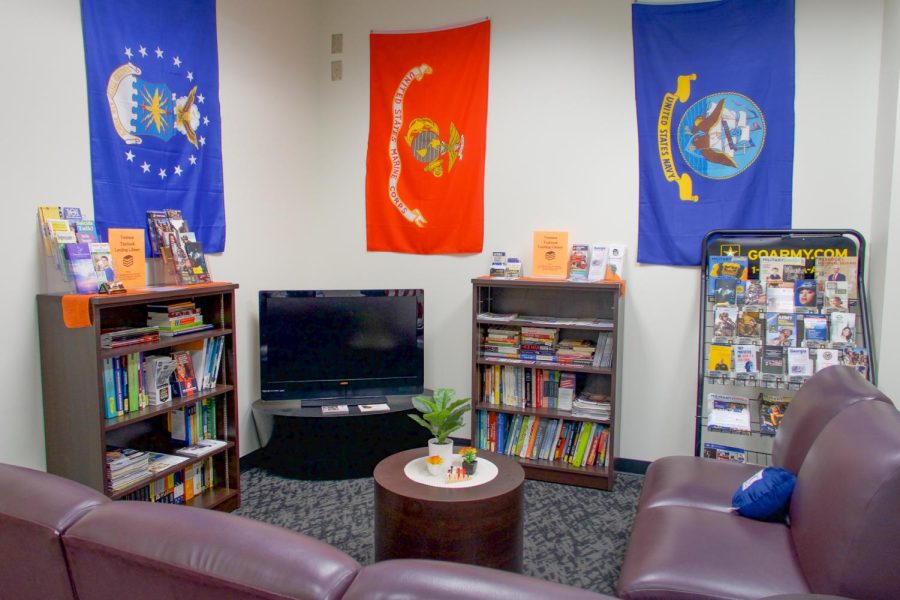 One thing that GHC wants to make sure of is that student veterans know that they are appreciated and have a resource center on each campus to make them feel at home. 
"The spaces are set up on campus because we want them to come and check in, visit with other veterans and get to know each other to really create that comradery on campus," Wise said. 
Student veterans have access to a desktop, couches and free school supplies that are donated by the Georgia Army National Guard Family Assistant Specialists In our resource centers.
"It is nice to have a friendly face you can recognize on campus," Wise said. "When we shut down and everyone switched to online, that really changed the way students interact and the dynamic of the on-campus experience." 
The VA also has many other benefits. Student veterans receive priority registration and are able to partake in the GHC lending library. This allows them to check out a class textbook for the semester if there is an available copy.
"The changes recently with the department have allowed us to promote the study abroad program to be partially paid for by the VA," Wise said. The department encourages students to visit the VA resource centers on campus and join the Student Veterans of America club.
Student veterans are also eligible to work for the VA through the GHC Federal Work-Study Program. They can work up to 25 hours a week on campus and don't have to qualify for FAFSA. Student veterans can apply If they are eligible for their educational benefits.
"The purpose of the students that are a part of the work-study program is that they can be a point of contact for any veterans that have questions or need assistance with military-related topics when I'm not there," Wise said. 
The student veterans can Zoom chat with Wise, help her with paperwork, set up booths and guide other students. 
GHC offers veterans 15 years of educational benefits from the time they complete their service.
They can turn in their military paperwork at any point and GHC awards a waiver that waives out-of-state fees.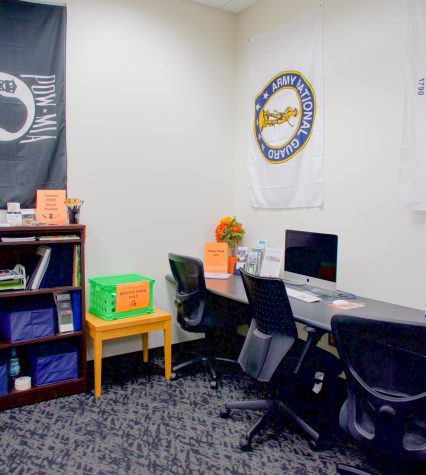 Wise understood her work was important as she saw many recently separated military students coming back to school. These students needed extra attention as they learned to separate themselves from service and transition back to civilian life.
"After being out of school for almost a decade, coming back here as a new student has been pretty intimidating, but the teachers here have been very kind and helpful in getting me along," Paulding campus English major, Alec Lindsey, said.
Lindsey was honorably discharged during the COVID quarantine on Dec. 5, 2020, after serving as part of the United States Air Force Security Forces in Japan for five years. "It was a difficult transition because everything was shut down," he said. 
Lindsey has been attending GHC for two years, but started his first day in the FWS program on Jan. 17. He helps Wise with VA duties and helps other student veterans that stop by. 
What makes Lindsey passionate about the FWS program is that he can be a guide for other student veterans that are adjusting to civilian life.
"Once you go to the military and come back out it's a completely different world and it can be very daunting and intimidating," Lindsey said. "I'm thankful for all the people who have tried to help me out any way they can." 
There are currently two positions open for FWS VA at the Cartersville and Rome campus. Any interested student veterans can contact Wise at [email protected] or 678-872-8005.